Owners Have More Equity Than They Realize
Homeowners are increasingly optimistic about gaining equity in theirhomes this year, but they're still conservative on how much they'vetruly gained.
Forty-sixpercent of home owners with a mortgage say they believe they'll seetheir equity increase in 2016, and the majority expect to see a gainby as much as 10 percent, according to a new study of 1,000 homeowners conducted by the lender loanDepot.
Indeed,about a quarter of home owners surveyed say they expect their equityto increase between 6 and 10 percent this year while 58 percent saythey expected equity to increase 1 to 5 percent. Economists havelargely predicted equity gains to be between 2.3 and 4.7 percent thisyear.
Despitethe equity optimism, 80 percent of home owners underestimate theamount of value their home has gained since the housing recovery,according to the loanDepot survey.
"Homeowners who bought during the housing boom are regaining equity manythought was lost forever, yet too many are not aware of the equitythey have gained or they are unclear about how to determine changesin their equity," says Bryan Sullivan, chief financial officerof loanDepot, LLC. "People who bought after the housing boomwhen prices were low are realizing home ownership can be a greatinvestment and an asset that they can now leverage through equity torealize many dreams. Whether they choose to leverage their homeequity now or reserve it for future needs, millions of home ownershave choices today not available just a few years ago."
Homeowners who purchased their home prior to the housing boom or duringit – and who then watched their equity fade during the 2007 to 2009bust – have different views on the equity picture than home ownerswho purchased post-2009. For example, the study found that morebuyers who purchased after 2009 believe:
64%believe their home has gained value since 2013 compared to 58percent of pre-2009 owners.

50%expect to gain more equity this year compared to 43 percent ofpre-2009 buyers.

65%believe they have adequate equity now to take out a home equityloan compared to slightly over half (52%) of post-2009 buyers.
Sited byDAILYREAL ESTATE NEWS | MONDAY, FEBRUARY 22, 2016
Blogsubmitted by: Cyndi Cobb of The Real Estate Market Place –Servicing the Greater Fort Hood and surrounding areas which includes:Killeen, Harker Heights, Temple, Belton, Copperas Cove, Lampasas,Kempner, and Nolanville. Feel free to call if you have any questionsregarding Central Texas Real Estate.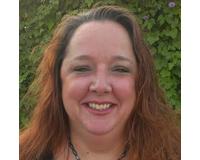 Author:
Cyndi Cobb
Phone:
512-564-0381
Dated:
March 21st 2016
Views:
659
About Cyndi: ...