PROGRAMS TO ASSIST HOME BUYERS
Programs to assist home buyers


There are many buyers out there that have not been educated about the many different programs they could be using to help them in the purchase of their homes. There are programs that range from first time buyers ,to Texas heroes programs.


The first time Texas buyer should take a look at:
My First Texas Home (TMP 79)
My First Texas Home's "Taxable Mortgage Program" (TMP-79)offers more competitive fixed interest and annual percentage rates while providing down payment and closing cost assistance of 5 percent of the mortgage loan.
Plus,TMP funds can be combined with the Department's Mortgage Credit Certificate Program, further increasing the home's affordability. The program features a number of other benefits homebuyers will find attractive; however, current eligibility guidelines still apply.




this web site also talks about (TMP 70 DPA PLUS)
Effective Tuesday January 6th, mortgage loans originated under the TMP-79 program will provide the borrower with a 30-year fixed interest rate mortgage loan and assistance, at the option of the home buyer, in an amount equal to 5% of the mortgage loan or $8,000.The new $8,000 downpayment assistance option is being made available for those borrowers purchasing lower priced homes that need additional financial assistance in order to make home-ownership a reality.


And it provides information about:
What is a Mortgage Credit Certificate?

A Mortgage Credit Certificate allows the home buyer to claim a tax credit for some portion of the mortgage interest paid per year. It is a dollar for dollar reduction against their federal tax liability.
Note:The Mortgage Interest Credit (MCC) is a non-refundable tax credit,therefore, the Home buyer MUST have tax liability in order to take advantage of the tax credit.

Another web site to find out about home buyers assistance is:
TSAHC provides 30 year fixed interest rate mortgage loans, down payment assistance grants, and mortgage tax credits for eligible home buyers in Texas. In addition to serving low and moderate-income home buyers,TSAHC also provides home buyer assistance specifically for teachers,police officers, correctional officers, fire fighters and EMS personnel, and veterans.



Also there is the first time buyers assistance program through the city of Killeen:
The City of Killeen has identified a housing need that enables low to moderate-income individuals or families to own their own home.Through the use of Home Investment Partnerships (HOME) Program funds,provided by the U.S. Department of Housing and Urban Development(HUD), the City of Killeen has established a First Time Home buyer Assistance Program.

The First Time Home buyer Assistance program, also known as HAP, provides a maximum of $7,500 for down payment and closing cost assistance to first time home buyers purchasing a home within the corporate city limits of Killeen.
Maria Barrera
HOME Program Coordinator
City of Killeen- Community Development
802 N. 2nd St. Building E. First Floor


Another site to look at is:


This program assists approved lenders in providing low- and moderate-income households the opportunity to own adequate, modest,decent, safe and sanitary dwellings as their primary residence ineligible rural areas. Eligible applicants may build, rehabilitate,improve or relocate a dwelling in an eligible rural area. The program provides a 90% loan note guarantee to approved lenders in order to reduce the risk of extending 100% loans to eligible rural homebuyers.


This is just a few of the sites that gives a buyer information about home buying assistance programs. As a Realtor I am always trying to educate my clients about all of the choices that they have as a homebuyer and programs that are there to help them. Please take a little time to do some research as it could mean that you can afford the home of your dreams, not just a home.




Blog submitted by: Cyndi Cobb of The Real Estate Market Place –Servicing the Greater Fort Hood and surrounding areas which includes:Killeen, Harker Heights, Temple, Belton, Copperas Cove, Lampasas,Kempner, and Nolanville. Feel free to call if you have any questions regarding Central Texas Real Estate.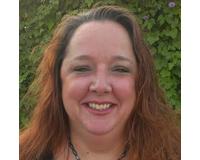 Author:
Cyndi Cobb
Phone:
512-564-0381
Dated:
September 2nd 2015
Views:
688
About Cyndi: ...