Persuade Owners To List In The Winter
PersuadeOwners to List in the Winter
DAILYREAL ESTATE NEWS | MONDAY, NOVEMBER 02, 2015
Somehome owners may be hesitant to list in the winter, believing thecold-weather season won't attract many buyers or leave the bestimpression of their property. But while spring may be the peak homeshopping season, owners may be able to snag more for their home inthe winter.
Thereal estate brokerage Redefine found that on average, sellers netmore above asking price during the months of December, January,February, and March than they do from June through November. Thestudy found this is true even in cold-weather cities like Boston andChicago. What's more, homes listed in the winter tended to sellfaster than those in the spring too.
"Timingalways depends on supply and demand," says Christine Dossman, areal estate professional in Indianapolis. Real estate pros say thatto see if it's the best time for an owner they need to evaluatethe number of days on the market for current and recently soldlistings. If most listings are lingering for more than 60 days, homeowners may find waiting until spring when more buyers emerge as morebeneficial.
But"if properties are selling quickly, take that as a green light tolist," Peggy Vee, a real estate broker in Vienna, Va., told TIME.
However,winter home sellers need to be wise with their approach, agents say.The winter season needs special pricing considerations since theretend to be fewer shoppers, and as such, it can be a bad time to testthe market and list high. Also, winter buyers will be more attune toissues like heating – the cost and maintenance. Also, home stagerssay that the gray days ahead can leave a gloomy impression of thehome too. They urge home sellers to still place a high importance oncurb appeal such as with basic landscaping and cool-weather plantslike holly to liven up the outdoor landscape. Home sellers can alsotry to create a sense of warmth inside the home, such as with throwblankets in the living room and stacked wood by the fireplace.
Source:"WhyIt Pays to List Your Home in Winter,"TIME (Oct. 30, 2015)
Sited:Realtor Magazine online,http://realtormag.realtor.org/daily-news/2015/11/02/persuade-owners-list-in-winter?om_rid=AAMLCz&om_mid=_BWN8RFB9HOZ6cw&om_ntype=RMODaily
Blogsubmitted by: Cyndi Cobb of The Real Estate Market Place –Servicing the Greater Fort Hood and surrounding areas which includes:Killeen, Harker Heights, Temple, Belton, Copperas Cove, Lampasas,Kempner, and Nolanville. Feel free to call if you have any questionsregarding Central Texas Real Estate.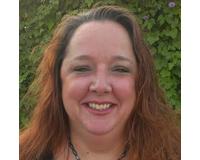 Author:
Cyndi Cobb
Phone:
512-564-0381
Dated:
November 2nd 2015
Views:
392
About Cyndi: ...