Please Bother Me
"We didn't want to bother our agent" is the start of what may often turn into a significant bother for an agent.
If we're working with buyers we NEED to be bothered. Our job is to show you EVERY home you want to see. Period. No other agents need to be involved. Not the listing agent, not another agent from the office, just ME.
If for some reason I can't work out a mutually agreeable time for the two of us, it's MY job to get a replacement so your ability to buy the PERFECT home for you isn't hindered.
That means when I'm on vacation, I've arranged with another agent to cover any on scene requirements I have, including showing you a home.
If I'm triple booked for the day and there's just no way I can fit in ONE more showing that day, again, I'll hire someone from my office to take care of showing you the home. I'll still be the one that writes the contract and guides you through the process if that home turns out to be THE ONE.
Here's the thing, if you choose to NOT bother me, there are a couple of things that can go sideways if I'm working with you as a buyer.
1). The listing agent may try to claim what is called procuring cause and block me from helping you (particularly at risk if you go to new construction without me), or may try to claim a piece of the agent's check. I've faced that last one due to a client that didn't want to bother me until she KNEW they loved the house. There was never any doubt on who they wanted to represent them (me), but a bit of greed from a listing agent despite the fact that I did show the home prior to an offer being written is going to cost me a lot of time and effort trying to represent her without compensation.
2) I lose professional credibility with other agents if they think I'm sending my buyers to the listing agent to show them homes and then just waiting to write the offer and collect my check. That's NOT how I roll, but if you go direct to the listing agent and tell them "I'm working with Bill, but he's busy, can you show me the home?", I'm lower than whale poop in their opinion.
And for sellers, need you to let me know if something bothers you. I'm NOT psychic or I'd have hit the Powerball winning ticket and be sipping cool drinks on a hot beach somewhere rather than running from appointment to appointment all day long.
If you communicate with me what bothers you, I might be able to fix it. Sometimes it's just a simple misunderstanding. I got fired many moons ago because a seller didn't remember my request to let me know if the sign flyer box was empty (like I said, MANY moons ago, i don't use flyer boxes any longer thanks to smartphones!). We'd quickly print more flyers and be right out IF I KNEW THE BOX WAS EMPTY. She didn't remember my request and once the flyer box was empty she started to stew, and get more and more irate, until Mt. Seller blew!! She called and fired me over an empty flyer box. Something we could have EASILY fixed if we just knew there was a problem.
So whatever it is, I WANT you to bother us. Maybe I didn't communicate something clearly that will make you feel better about the situation. If I can fix it, I will. If I can't, I'll say that too and explain why I can't.
So please, BOTHER me! I WANT to show you that home and I WANT to fix those problems! My goal is happy clients, not upset clients!
Thanks Liz Spears of Re-max for a great article.
Blog submitted by: Ron Cooks of The Real Estate Marketplace – Servicing the Greater Fort Hood area which includes:Killeen, Harker Heights, Temple, Belton, Copperas Cove and Nolanville. Feel free to call Ron(254) 702-0064 if you have any questions regarding Central Texas Real Estate.
For Real Estate Listings in Central Texas visit my website at: www.MyKilleenHome.com or if you're on the go text 'Ron' to 254-227-5799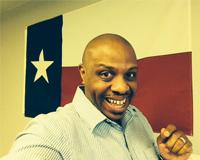 Author:
Ron Cooks
Phone:
254-702-0064
Dated:
July 1st 2016
Views:
354
About Ron: I'm a retired Army Warrant Officer that served our nation for 25 years. I was born and reared in ...