QUALIFYING FOR A HOME LOAN
Most people know about the many benefits and rewards of becoming a homeowner. What most don't know is what it takes to qualify.
There is a lot of confusion about qualifying for a mortgage loan – and a lot of misinformation as well. It's common to hear people say, "I heard you need to have 20 percent down to get a mortgage these days." Let me shine a little light on the subject for you.
While mortgage underwriters look at a lot of different information to determine whether you'll qualify for a mortgage, ultimately, it comes down to four things: credit, equity, income and assets.
Your credit is one of the most important things that will be considered when determining if you qualify for a home loan. Your credit history is how a lender will judge the likelihood that you'll pay them back the money they lend you. To do this, a lender will look at the length of your credit history, how reliably you've paid on your loan accounts and if you're maxed out on credit cards or loans., determining credit score, and mortgage interest.
Credit scores used for a mortgage range between 350 (low) and 850 (high). A healthy credit score is generally considered to be above 740 and a poor credit score is anything below 600. The higher your credit score, the better the interest rate you'll likely be offered. For most lenders, the minimum score to qualify for a home loan is 620, but I do have lenders that will go as low as a 580 ( but there can not be any defaults, late payments, or judgments in the last year on your credit). While looking at your credit they see if accounts have been open for a ear if they are paid on time, or if there is judgments. If you have collections or judgments on your credit report, you will usually have to take care of those first before you can get financing (the one exception to this is usually medical bills). Along with you credit lenders look at your rental or mortgage payment history, if you have more than one late payment in the past year you are likely to not get a loan ( or you might have conditions and high interest).
Equity / Down Payment
The minimum required down payment when buying a primary home is typically 3.5 percent of the sales price, which would be an FHA loan. Conventional loans typically require 5 percent to 10 percent down depending on the lender.
There are other funds that you will need when you buy a home other than the down payment, like earnest money, buyers inspection, and settlement charges. These can range quite a bit depending on the type of the loan and the area where you are buying. Your Realtor can negotiate with the seller to get some of these fees, and charges paid for by the seller at closing.
Refinancing
The issue is the equity. With the housing market following the trend that it has in the past few years, most home owners are finding that they have less equity in the home now than before. Many people also find themselves "underwater" in their homes, actually owing more on the mortgage than what the house is worth. The rule of thumb is that you can get a loan on 95 to 98% of the appraised value of your home, so if you have a lower appraisal you will generally come out owing money to complete the loan. If you are in the deep end of the pool because of how low it is, some underwriters have other options, it depends on the lenders.
Income vs. Debts
(DTI) is another item looked at by your lender.This is your fixed expenses with the new mortgage compared to your gross monthly income. What they want to see is someone spending less than 50 percent of their gross monthly income on these fixed expenses, which include your mortgage payment, property taxes, association dues, home owners insurance, car loans, student loans, credit cards and any other fixed payments that would show up on your credit report. expenses like utilities, phone and cable are not included. Verification of your past two years of employment history is also a requirement. IF you have are self employed or have an unusual job, be prepared you will be required to have tax returns and many more items to prove your history and income. Lenders also verify that the funds you will use for your down payment are in an account, like a checking account or savings account. If you are a person who keeps cash but not in the bank, lenders need to see where all the funds being used in the transaction are coming from and there is no way to document loose cash.Sometimes, in addition to the funds you will use for the down payment, there is an additional requirement that you have cash reserves.
There are many different factors that go into qualifying for a home loan today. Hopefully, this breakdown will help you figure out where you stand and whether now is a good time to apply for a new home loan.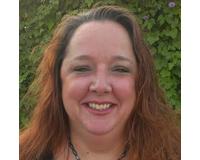 Author:
Cyndi Cobb
Phone:
512-564-0381
Dated:
September 11th 2014
Views:
890
About Cyndi: ...