Questions To Expect To Be Asked When Buying A Home Part 2
QuestionsTo Expect To Be Asked By A Real Estate Agent When Buying A Home
Whenyou begin to shop for homes you will start to come into contact withreal estate agents. It's important when buying a home thatyou know what interviewquestions to ask potential buyers agents,since it is critical to hire a top agent.
It'sequally as important to know what questions to expect to be asked bya real estate agent when buying a home so that you're not caughtoff guard or offended by the questions. Below are some of themost common questions to expect to be asked by a real estate agentthroughout the home buying process.
AreYou Working With A Real Estate Agent?
Thefirst question to expect when coming in contact with a real estateagent should be whether or not you're working with a realestate agent. A top real estate agent will generally have astrong reputation with other real estate agents. A real estateagent who asks a buyer whether they have an agent or not isjust being respectful of their peers. An agent whoattempts to steal a buyer who is working with another real estateagent will quickly tarnish their reputation.
Anotherreason why real estate agents will ask a buyer whether they'reworking with a real estate agent or not is because it is not a goodidea to work with more than one agent. In fact, buyers whothink working with more than one agent is OK is one thingbuyers do that real estate agents hate.
Whenbuying a home it's important you're comfortable, believe, andhave trust in the real estate agent you're working with becausestrong representation is paramount to a successful home buyingexperience. Hiring the wrong real estate agent can be the kissof death when buying a home. There are certain tell-tale signsthat indicate that you've hired the wrong real estateagent andif you see any of them you should consider exploring other options,if able.
HowDid You Hear About Me?
Thereal estate profession is a very competitive one. There areendless ways in which a real estate agent can market themselves. Aquestion to expect when speaking with a real estate agent relates tohow you came about contacting them. The reason a real estateagent will ask how a buyer heard about them is to help them analyzewhat marketing and advertising efforts are working for them.
Wereyou referred to them from a family member? One of their pastclients? Did you find them while searching online? Theseare just a few of the most common ways buyers will hear about realestate agents.
HaveYou Been Pre-Approved For A Mortgage?
Thereare many reasonswhy real estate agents ask buyers if they've been pre-approved. It is a question to expect when buying a home, in fact, itwill be one of the first questions you will be asked when attemptingto view homes.
Thenumber one reason a real estate agent will ask a buyer if they'vebeen pre-approved before showing them houses is for their own safety. Realtor safety has been a very popular topic in the real estatecommunity over the past year with the growing number of tragic eventsthat have been occurring in the industry.
HaveYou Bought A Home In The Past?
Anotherquestion to expect from a real estate agent is whether you'vepurchased a home in the past or not. If a buyer has neverpurchased a home and is buying their first home, it's possible theywill need some additional explanations on certain items.
Thereare certain tipsfor first time home buyers thatmay not apply to a buyer who has purchased five homes in the past. For example, a first time home buyer will often not considerthe additional expenses of owning a home such as utilities, refuse,and general maintenance.
DoYou Currently Own A Home?
Knowingwhether a buyer currently owns a home or not is very important to areal estate agent. Buyingand selling a home at the same time canbe very tricky and it's important for an agent to know which stepsto take first.
Ifa buyer happens to own a home, it is very important for a real estateagent to know whether the buyer has the ability or desire to purchasea home without selling their current home. This is a questionto expect when buying a home because there are so many intricacies tobuying and selling a home at the same time and it's critical thereal estate agent knows upfront so they can advise accordingly.
WhenDo You Want To Purchase A Home?
Timingis very important in real estate. A common question to expectto be asked by a real estate agent when buying a home is regardingthe time frame in which you want to purchase a home.
It'scommon for some buyers to not understand the how long (or short) ittakes to purchase a home. Generally speaking, a real estatetransaction that involves a buyer obtaining a mortgage will take 60days from contract date to closing.
Abuyer who has a lease for another 6 months and is not willing or ableto break their lease is prematurely looking at homes. If youdon't plan on purchasing a home for 6 months, what is available forsale today will not be available in 6 months, especially ifyou're buyinga home in a sellers market.
HowDo You Prefer To Communicate?
Oneof the biggest complaints about real estate agents from consumers isthe lack of communication from some agents. An agent who asksby which method you prefer to communicate is likely to be astrong agent.
Withthe technology that is available, buying a home and the methods ofcommunication are much different than 10 years ago. Buyers andreal estate agents are now communicating, or should be, via textmessages, e-mail, Skype, phone conversations, and many other methods.
WhereWould You Like To Live?
Oneof the most important factors to a buyer should be the location orneighborhood they want to live in. A question to expect from areal estate agent is where you would like to live.
Dependingon where a buyer is purchasing a home there maybe only a coupleneighborhoods or several. It's recommended when buying a homethat you know howto select a neighborhood andsome tips that can help with the decision.
WhatAre Your Needs & What Are Your Wants?
Duringan initial consultation with a real estate agent when buying a home abuyer should expect to be asked about their needs and their wants. The reason this is such a common question to expect to be askedis because this can help a real estate agent narrow down the numberof potential properties for a buyer.
Itcan be very overwhelming for a buyer to receive a list of 200potential property matches. An agent who asks about your needsand your wants is trying to eliminate some of the properties thatwill absolutely not work for you.
Whatare some of the common NEEDS that some home buyers have?
Numberof bedrooms

Numberof bathrooms

Garagespace

Basement

Squarefootage

Whatare some of the common WANTS that some home buyers have?
Fencedin yard

Centralair conditioning or ability to install

Fireplace

Deck/Patio

Updatedkitchens & baths
Oneof the best ways to determine your own needs and wants is to askyourself whether you can live without something or not. Forexample, if you have two children and don't want the children toshare a room then you would need at least 3 bedrooms.
AreThere Any Things That Are Deal Breakers?
Almostevery home buyer will have at least one or two "deal breakers." A deal breaker is something that a buyer could not overlook,even if the house was perfect in every other way. A question toexpect to be asked when buying a home is whether there arethings that are deal breakers.
Someof the most common deal breakers with buyers include a home beinglocated on a primary road, a home that has no basement, or a homethat has only 2 bedrooms. These are just a few of the mostpopular deal breakers and certainly vary from buyer tobuyer.
WhatDo You Expect From Your Real Estate Agent?
Themost successful real estate agents will make sure they setexpectations from the beginning when working with a buyer. Aquestion that you should expect to be asked is what you expectfrom your real estate agent when buying a home.
If areal estate agent asks you this question this is your opportunity tomake it clear what you expect from them. Are there certaintimes you prefer looking at homes? Do you prefer certainmethods of communication? If you feel that the things you areexpecting from your real estate agent cannot be fulfilled, you maywant to consider interviewing other real estate agents.
FinalThoughts
Ifyou're going to be starting the home buying process soon, it'simportant to understand the questions to expect to be asked. Buyerswho understand that these questions are asked with the solepurpose of making the home buying process more enjoyable andsuccessful put themselves in a much better position than those who donot.



Sited byTheabove article "QuestionsTo Expect To Be Asked When Buying A Home" wasprovided by the Keith Hiscock Sold Team (Keith & Kyle Hiscock). www.rochesterrealestateblog.com/questions-to-expect-to-be-asked-when-buying-a-home/
Blogsubmitted by: Cyndi Cobb of The Real Estate Market Place –Servicing the Greater Fort Hood and surrounding areas which includes:Killeen, Harker Heights, Temple, Belton, Copperas Cove, Lampasas,Kempner, and Nolanville. Feel free to call if you have any questionsregarding Central Texas Real Estate.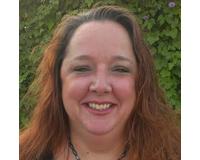 Author:
Cyndi Cobb
Phone:
512-564-0381
Dated:
January 11th 2016
Views:
317
About Cyndi: ...