RISING MORTGAGE INTEREST RATES
Although mortgage interest rates are rising, the recent increase isn't significant when looking at the history of rates and the actual difference in monthly payments. However, the rising rates can still affect you, whether you are buying or selling your home.
THE BUYER'S PERSPECTIVE
As a buyer, you want the lowest interest rate possible. Not only should you check lenders for their current interest rate, but you also need to get a good faith estimate of their costs and understand their services to factor into the cost of borrowing from that lender. The lender you select can make or break your home purchase.
THE SELLER'S PERSPECTIVE
As a seller you may think that mortgage interest rates aren't important to you. Not so. The mortgage interest rates are going to determine the borrowing power of the buyer of your home. The buyer may have to lower their purchase price point as rates increase. They might do this is a couple of different ways:
lower the price range in which they are looking which may put your home out of the running, -or-

keep the same price range but make an offer at their price point, effectively lowering what you get for your home.
EXAMPLES
Let's compare the effect of rising mortgage rates on 30 year fixed loans:
TIPS FOR LOWERING YOUR MORTGAGE COSTS LONG-TERM
If you can qualify for the extra amount per month, it may be financially prudent to do so. It really isn't that much more per month, especially if one has discretionary money. Is there some expense you can forgo during the month to cover the difference in payment?

To avoid having to pay Private Mortgage Insurance, try to save enough money to put 20% down.

Making bi-monthly payments, or even an additional payment towards the loan principal occasionally throughout the year will reduce your interest payments over the life of the loan.

Most mortgage lenders are competitive and offer similar interest rates. Where they may differ is in their costs and their service. You may be willing to pay a little more in costs for superior service. Lender delays can thwart the deal or postpone your closing. A real headache when that moving van is scheduled.

Ask your lender if there are any special programs for someone in your situation such as first time home buyer, teacher or other profession, or buying new construction, for example.
Check out our Starbuck Realty Group Monthly Payment Calculator to see your options and customized estimated payments.
SUMMARY
Mortgage interest rates are still historically low. Trying to time the bottom is like trying to time the stock market….not very easy. Here are how 30-year fixed mortgage rates have trended:
In October 1981, rates were at an all-time high of 18.45%! What a deal our 4.272%* seems now! To see details on other mortgage interest rates since 1971, check out Mortgage News Daily's stats. And, don't forget, your mortgage interest is tax deductible. It's still a great time to buy!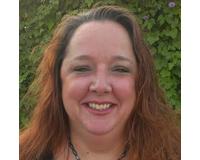 Author:
Cyndi Cobb
Phone:
512-564-0381
Dated:
July 6th 2015
Views:
709
About Cyndi: ...