Reverse Mortgage Benefits Buyers
ReverseMortgage Benefits Buyers
Iwanted to talk to you about reverse mortgages, as I have recentlyexperienced it and how one truly works, with my mom when her husbandpassed.
Firstof all I want to give you the definition of what a reverse mortgageis:
Areversemortgageis a special type of home loan for older homeowners (62 years orolder) that requires no monthly mortgagepayments.Borrowers are still responsible for property taxes and homeowner'sinsurance.Also called a home equity conversionmortgage(HECM).
Withthat being said, you might ask what is home equity?
Homeequity is the market value of a house and its adjoining land minusany money borrowed against it.
Now,back to how I first learned about reverse mortgages and that they canbenefit the owners. My mother has a reverse mortgage currently on herhome, that she and her husband placed on it a year or so ago. I wasappalled, the things that I had heard about reverse mortgages and howthey are out there to take advantage of the elderly etc, and I am aRealtor. Once I sat down and did some research and realized that thereverse mortgage in the state of Texas is actually considered to bean FHA loan, I realized with the right company this could benefit alot of people, so I am writing this blog to get the information outthere.
Whenmy dad passed away, and my mothers income was cut in half or better,I thought how in the world is she going to be able to survive at 70 +years old? Especially since she was told by her doctors that sheneeds to move to be near one of her family members. How are we goingto be able to get this accomplished, was what I was thinking, withoutshowing her that I was truly worried because she had this reversemortgage.
Afterspeaking to several people at the company where she has the mortgage,I was put in touch with one that was very helpful, and learned a lot.For one that it is classified as a FHA loan, and that you are onlyallowed a certain percentage of what the homes value is, and thatthere are several ways to distribute this money like lump sum,tenure, term, line of credit, or a combination of several.
Ialso learned that just like having a regular mortgage you are able tosell the home, and the company will do a reverse mortgage on anotherhome for the seller if needed.(provided the credit etc is still good,and the value of the home is good) With this I learned the onlystipulation like several other types of mortgages, you have to livein the home a certain % of the year, so here is the kicker . If youown a home out right and get a reverse mortgage, you are able to usethe money from the reverse mortgage to buy a second home (like asummer home on beach).
Forpeople 62 years old and older this can be a blessing in more than oneway:
itcould give you funds to live on so that you could file for your SSat a later time to be able to qualify for more.

Itcould give you the money to live comfortably without the struggle ofhow am I going to pay medical and prescriptions

Itcould give you a means to be able to enjoy retirement and travel

Itcould give you a chance to have that summer cottage in the mountainsor on a beach
Alsofor a surviving spouse this could be a means of income and aguaranteed home till their passing.
Oh,as to family and if the person with the reverse mortgage passes away,with no surviving spouse, there is 2 ways that this can work.
Thefamily gets the home refinanced under a surviving relatives name topay the reverse mortgage off

Thefamily sells the estate to pay off the reverse mortgage and receivesany funds that are left over from the sale of the estate.
Withthis blog I want to let you know that I am in no way an expert, andsome of the items in this article are opinion while others are factsfound during my research.
Hereis a link to a web site that puts a reverse mortgage into prospectivefor you a little better:
http://reversemortgageguides.org/how-does-a-reverse-mortgage-work/?
Ifyou are thinking about using a reverse mortgage, give me a call, Iwill be happy to help!
Blogsubmitted by: Cyndi Cobb of The Real Estate Market Place –Servicing the Greater Fort Hood and surrounding areas which includes:Killeen, Harker Heights, Temple, Belton, Copperas Cove,Lampasas,Salado, Kempner, and Nolanville. Feel free to call if youhave any questions regarding Central Texas Real Estate.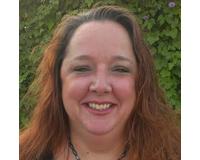 Author:
Cyndi Cobb
Phone:
512-564-0381
Dated:
May 3rd 2016
Views:
368
About Cyndi: ...