STAGING A HOME FOR SALE
DOES STAGING A HOME MAKE IT SELL BETTER AND FOR MORE MONEY?
First of all, what is staging?
This is the act of preparing and showcasing your residential ocommercial property for the sales market.
According to NAR's recently released2015Profile of Home Staging report,32% of buyer agents surveyed said staging a home can increase the amount buyers are willing to offer by 1% to 5%. Sixteen percent said it could increase offer prices by 6% to 10%.
Every Realtor is different in how they work and how they stage. Some of the Realtors will ask that you pay a professional person who does stagingfor a living, while others will come into the home and do a generic form of staging with you. In the end you will have some form of staging when you decide to sell your home, it's up to you as to howextensive you decide to get with it.
As a Realtor in an area where the homes for sale are at a median price of around $130,000.00, a lot of the owners do not wish to use a professional stager, so I come into the home on the first visit and guide the home owner with some items that will help them to sell their home at a higher price along with a shorter market time.
Staging involves everything from cleaning, packing some of the possessions,to repairs. Here is a list of some of the items that I check when I go in a home to look for it's staging presence.
Curb appeal – is the home inviting from the road

Entry appeal – when you open the door does it say welcome home

Cleanliness– from ceiling to floors is it clean

Paint– does the home look fresh

clutter– does the home look smaller than it is because it has too much stuff in it

neutral– is all religious and political items removed so buyer does not associate home with your views

depersonalize– remove all personal items so buyer can visualize themselves in home.

Updated– sometimes a new light fixture or faucet can make the difference

small items – remove prescriptions, jewelry etc from view keep in small tote or drawer out of sight

pictures of home – keep pictures updated and fresh
There are many ways to stage a home, whether you use a professional stager or ask your Realtor to go through the home with you. If you stage your home properly you will get the most out of it.
Blog submitted by: Cyndi Cobb of The Real Estate Market Place –Servicing the Greater Fort Hood and surrounding areas which includes: Killeen, Harker Heights, Temple, Belton, Copperas Cove, Lampasas, Kempner, and Nolanville. Feel free to call if you have any questionsregarding Central Texas Real Estate.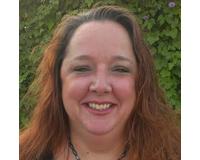 Author:
Cyndi Cobb
Phone:
512-564-0381
Dated:
February 2nd 2015
Views:
757
About Cyndi: ...