Seeking An Investor Friendly Real Estate Agent
First, what is an investor friendly real estate agent? What is their make up? What makes them different than traditional agents?
An investor friendly real estate agent is someone wh
o is trained at looking at unconventional properties. A traditional real estate agent understands what retail buyers are looking for. They understand the market trends in specific neighborhoods in which retail buyers are shopping and buying. They know what sellers need to do in order to renovate their properties to sell in a traditional market for fair market value.
An investor friendly real estate agent does the complete opposite. He or she is trained in finding properties that meet the investors goal and definitely not at retail prices. Typically these properties can be found on the MLS (multiple list service that all Realtors use) or in many cases they are found off the market. In a traditional market a real estate agent will meet a buyer work with them for 30-90 days and find them a house, write a contract and in some cases that would be the end of it. When an investor friendly real estate agent works with an investor this becomes a long-term relationship.
The Relationship
This isn't your typical white picket fence 3.5 baths with gleaming hardwood floors. This is sitting down with the investor and understanding their long or short term investing goals. It's understanding how the investor can get a serious return on his or her money. Either over a long period of time or a short period of time, depending on the investing strategy and desired outcome of the investor. This type of relationship can blossom for both the investor agent and the investor. Some investors have their 'Go To' agent in which they bring tons of business to because they know the agent understands the process, understands the deal but most importantly understands his or her needs.
Strategy
An investor friendly real estate agent understands the strategies that the typical investor uses. Will the investor invest in properties to buy & hold for retirement; building his or her portfolio over time? Or will the investor buy the property and then rehab it (also called flipping) then sell it at retail value to make a huge profit? And some investors are comfortable with both strategies depending on the property and the neighborhood. These are very important for an investor friendly real estate agent to know. Investors do not buy properties at retail price, they look for properties that are deeply discounted, in poor condition or only need of minimal cosmetic work therefore an investor friendly agent will need to know how to research and spot those types of properties.
Market
The bottom line is that all real estate agents need to understand the market. But the market is different for investment properties. An investor friendly real estate agent needs to understand which market is good for which investment strategy. For example, some neighborhoods aren't good for a buy & hold investor and some markets aren't good for that investor that wants to rehab and sell at retail value.This is very important as it could mean a serious loss or a serious gain for the investor.
Numbers
What separates a traditional real estate agent from an investor friendly agent are the numbers. A real estate agent has to live and breathe these numbers. He or she has to understand them inside and out, top to bottom, period! The numbers are what either makes a deal or kills a deal. The numbers will help the investor friendly real estate agent to understand which strategy to use to better educate the investor. What are the numbers you ask? An investor friendly agent understands how to calculate the cap rate of a residential property, the pro forma on a commercial property and so much more.
Final Note
As an investor it's important that you as well understand much of this terminology yourself. This not only allows you to do your due diligence but it helps you develop a better relationship with your real estate agent. It's important that you understand more than the basics. This way if your agent presents to you with a deal you can be sure to say that deal doesn't work or that deal is pretty awesome! This is a great way to also educate your real estate agent.
One More Thing
I bet you're wondering where do you find an investor friendly agent? Well look no further. If you're seeking investment property in Central Texas - Bell or Coryell counties give me a call. I'm Ron Cooks of The Real Estate Market Place – Servicing the Greater Fort Hood area which includes: Killeen, Harker Heights, Temple, Belton, Copperas Cove and Nolanville. I offer real estate investing solutions to all levels of investors. And for those out of town investors, I offer a turn key solution that covers everything from acquisition, rehab to sale or property management. Feel free to call me at (254) 702-0064 if you have any questions regarding Central Texas Real Estate.
For Real Estate Listings in Central Texas visit my website at: www.ron.killeenlistings.com or if you're on the go text 'Ron' to 254-227-5799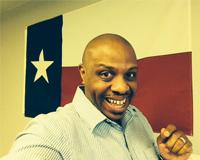 Author:
Ron Cooks
Phone:
254-702-0064
Dated:
September 8th 2015
Views:
1,619
About Ron: I'm a retired Army Warrant Officer that served our nation for 25 years. I was born and reared in ...