Selling Your Home In Killeen Texas
Do You Have a Property that You Just Don't Want Anymore?

Dear Worried Homeowner,


We understand that you might want to unload your property, and so far have been unable to do so.

Well, we might be able to help with that. I'm not saying that we can help for certain, but we have helped literally hundreds of people in the same situation. That's what this little letter is all about—maybe we can offer some hope for your situation and give you better sleep at night not worrying about your house in Central Texas.


My name is Chip Franks, and I'm the Supreme Commander (well, I got to create my own title) of The Real Estate MarketPlace in Killeen. More importantly to you, we specialize in helping folks sell and often failing that, lease out their homes in this area.


With the market being a strong Buyers' market, you need every tool at your disposal to be able to sell your property. And if you're unable to sell (or unwilling to take a loss—which is completely understandable), you need a, "Plan B." That's where we can help.


The Real Estate MarketPlace can help you sell your home. We're really good at it (more on that in a minute). But, and in our area, it's a big, "but"—if we can't sell at terms agreeable to you, we can lease your property. And we're really good at that, too.


I know I'm biased, but here's a bit of a rundown on what we can do to sell your home. The savory goodness of what we do in property management will come a bit later…it should be worth the wait.


What we do to Sell Your House


The very first thing that you should know when working with us is this: We work for you. We are trying to sell your home at the highest possible price, in the least amount of time, and with the fewest hassles to you. We are under a legal, binding contract to do what's best for you and we take that obligation very seriously. We think you'll be very happy with what we do to market for you. However, if you're not…

We allow you to cancel your listing agreement at any time. No cost, no fine print.

That way, you're not on the hook and obligated to stick with someone that isn't working for you. With other companies, the standard listing agreement (the Texas Association of Realtors listing form) is written like this:
"16. Default: If Seller breaches this Listing, Seller is in default and will be liable to Broker for the amount of the Broker's compensation specified in Paragraph 5A and any other compensation Broker is entitled to receive under this Listing. If a sales price is not determinable in the event of an exchange or breach of this Listing, the Listing Price will be the sales price for purposes of computing compensation. If Broker breaches this Listing, Broker is in default and Seller may exercise any remedy at law."
In layman's terms, if you cancel—you pay what the full commission would be if your place were to sell at full price! This is the way real estate is usually done, and we don't agree with that philosophy. So, our listing agreements include the following guarantee (it is in writing):
"The Seller maintains the right to cancel this agreement, at any time prior to a contract with a buyer, for any reason at all, with no cost or penalty."


So, if you decide to go to another real estate company, it won't cost you a dime. You can also rent out your home without worry that you'd be breaching a listing. In fact, we'll even help you rent it out if that's better for your situation.
This gives you peace of mind that you're free to go. So, if you feel you've made a wrong decision then you can always change. You're never going to have to work with a company that you wish you weren't.


That also keeps us on our toes. If we know you can leave at any time, we make sure we are taking care of your business and doing what we should to keep you happy and get you the results you desire. And towards that end…


We market the heck out of your property!


When we list your home to sell, we go through a detailed MarketPlace Audit™ walk-through for your home. We take pictures and copious notes to determine all that the property has to offer to new buyers, and so we'll know what features to market. We'll also give you an idea of what work, if any, should be done prior to your home hitting the market. What we're looking for is to be able to get you a dollar for every dime spent on fixing up the place. With the notes on your property, we can write a veritable novel of a description for your place.


We take that description and put it out to the other 900+ Realtors in the area through our Multiple Listing Service. We also create a custom web page just for your place, and a recorded information line that gives potential buyers information about the home while capturing their caller information—name, phone number, time of calling, which house they are calling on, and from what source (sign, real estate magazine, Internet) they are calling.


We will take professional pictures of your property with our big Canon camera with a slight wide-angle lens. Some of our biggest pet peeves are horrible pictures from Realtors, most of whom have had little if any photography training. Included in those pictures are virtual tour pictures, which show your house in the best possible light.


We also advertise the homes. Most years, we spend in excess of $50,000 in marketing properties. We want to make sure the word gets out on your place! We also keep track to see which marketing medium is getting results and change up our marketing to take advantage of which source is getting the most results. And you'll know what kind of activity you're getting on your home because…


We stay in touch.


Every single week that we market your property, you'll get a call or e-mail (your choice). In the call, we'll let you know what's been done to market your property. We'll also give you an idea of what kind of activity the property is getting. We can tell you how many sign calls you've gotten, how many calls from the real estate magazines, any and all feedback that we're getting from Realtors that have shown the property. This way, we can truly KNOW if the price we have is working, or if we need to, "adjust fire," sooner rather than later.


One of the biggest complaints that we receive when we take over listings from other companies is that the agents never called. They put their sign in the yard, and then weren't heard from for weeks to months at a time! That's crazy, but it's surprisingly commonplace in our industry. That won't happen with us.


We're open Monday through Friday, 9am to 5:30pm, and weekends by appointment. We answer our office phone and a licensed Realtor can handle any questions you may have expertly. It's a long cry from the single, "one person does it all," agents in the market!


We are really, really good at what we do.


Our broker has sold over 1,000 homes and consistently sells more than 100 homes a year. That is over 12.5 times the amount of homes that the average Realtor in our market sells!


This kind of sales success leads to us to learn the process very well. We know how to attract buyers. We know what happens if the roof blows
off of the home three days prior to closing. We've also done enough transactions to perfect our systems of getting things done.
We have a real estate administrator that oversees all of the listing processes and the contract to closing tasks. Because we have someone that is dedicated to this, we have time to make certain all of the "i's" are dotted and the "t's" are crossed. You're in good hands when it comes time to inspections, appraisals, surveys, termite checks, repairs, contract negotiations…and the other dozens of things that have to be done for each home sale.


Would you be offended if we stopped by to preview your home?

We would love to have a chance to see your place, find out a little about your situation, and to see if we can help you.
We will let you know what you could expect from the home sales process and what you could expect to get from your place—
--at no cost or obligation to you. That way, you'll know if it's right for you to sell your home.
If it is best for you to sell, we can get started right away. If it isn't, and you need to look at renting out your home, we can do that seamlessly as well. In fact, many of our Owners ask us to sell it or rent it, whichever comes first. We also get quite a few folks that will try to sell up to a certain date, and if it fails to sell will rent it. We can do both.


Call our Office at 254-501-4599 today for your free, no obligation MarketPlace Property Audit™.
We will get started on the path to helping you take care of your current real estate problem! Also, if you call us within three days of visiting this blog, we'll send you to the Outback Steakhouse on us—just for talking to us (you don't even have to hire us)! This way, you can get the facts to be able to make a well-educated, informed decision as to what's best for you.

Warmly,

Chip Franks
P.S.
If you're just curious as to how much your home will sell for, you can just click on: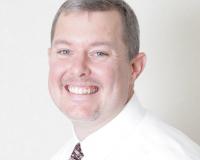 Author:
Chip Franks
Phone:
254-291-1337
Dated:
July 1st 2013
Views:
1,571
About Chip: The Supreme Commander of The Real Estate MarketPlace and A Good Guy, In General! Ron "Chip" Frank...