Stashing Cash In Secret Hampers Home Buying
StashingCash in Secret Hampers Home Buying
Fifty-threepercent of consumers recently surveyed say they keep at least somecash at home in a secret location, according to a 2015 financialsurvey by American Express.
But whenyou're closing on a home, all that stashed cash tucked away couldhamper buyers who try to bring it to the settlement table.
ScottAlexander, operations manager for Assurance Financial, says thatlack of verification of income or assets is one of the biggestculprits for sales contracts falling through. A mortgagepreapproval letter won't help either, Alexander says.
Acashier's check from a bank is the only thing that will sufficeon closing day.
"Cashon hand is unacceptable nowadays. No title company is going toaccept cash as funds at the close," Alexander says. Even if themoney has been stuffed under a mattress, "the mortgage company isgoing to have big doubts about where that money came from," andmay treat it like if it was taken illegally.
Withfears of money-laundering in real estate deals growing, home buyerswho bring any cash to closing could make real estate professionalssuspicious and prompt them to file a Suspicious Activity Reportwith the U.S. Treasury Department's Financial Crimes EnforcementNetwork or (FinCEN).

Source:"HowHiding Cash in Your Mattress Can Hurt Your House-Hunting Prospects,"MarketWatch (Jan. 21, 2016)
Blogsubmitted by: Cyndi Cobb of The Real Estate Market Place –Servicingthe Greater Fort Hood and surrounding areas which includes:Killeen,Harker Heights, Temple, Belton, Copperas Cove, Lampasas,Kempner, andNolanville. Feel free to call if you have any questions regardingCentral Texas Real Estate.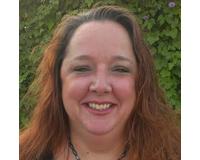 Author:
Cyndi Cobb
Phone:
512-564-0381
Dated:
February 12th 2016
Views:
316
About Cyndi: ...