Stop Debt Collectors In Their Tracks
Debt collectors can be pretty ruthless and aggressive. They will go to extreme measures as to calling family members and your place of employment. Whether it be something you cannot pay, or believe the collector may be contacting you by
mistake, find out who they are and what they are contacting you about. Keep information you give to them to a minimum. Too many times consumers have been talked into paying debts that may not be legitimately theirs, or may be inaccurately reporting. If after speaking with them you decide that you do not want the collector contacting you, notify the collection company in writing to cease contact to you. Once the collector receives your letter, the FDPCA allows the collector to contact you one final time, in writing, to let you know what action, if any, the collector will take next.
The Cease and Desist Request
Providing a collection company a Cease and Desist letter is the best way to stop collectors from contacting you. This letter will not get rid of the alleged debt owed but it will stop the harassing phone calls.
At the bottom of this page you will find a template Cease and Desist letter that you can customize and use if you find yourself in this situation. Make a copy of this letter for your records. Be sure that you send the original letter by certified mail and also pay the extra postage for the "return receipt" on your certified mail. This will ensure you have further documentation for your records that the collector received this notice.
When the collection company receives this letter, debt collectors may not contact you again. Contact can be made only with the following exceptions:
• Notification to verify that no further contact will be made
• Notification of intent to take further action (Example: filing a lawsuit)
Again, requesting a Cease and Desist does not eliminate the alleged debt owed. Since requesting a cease and desist does not eliminate the alleged debt, the original creditor or collection company can sue you in attempts to collect the debt. If you find this process to be too tedious, rest assured that I can recommend a company that will assist you with the Cease and Desist process, as well as offer other credit repair services.
****************************** Letter Template *********************************
Your Name
Your Address
Your City, State Zip
Debt Collector's Name
Debt Collector's Address
Debt Collector's City, State Zip
Re: Account Number
To Whom It May Concern:
Pursuant to my rights under the Fair Debt Collection Practices Act, this letter is to formally advise you that I am requesting that you cease and desist all communication. This request is to cease communication with me, as well as my family, friends and employers in relation to this and all other alleged debts you claim I owe. This is in accordance with the laws of the Fair Debt Collection Practices Act.
This notice has been delivered via certified mail. You are hereby notified that failure to comply with this request will result with a filed complaint with the Federal Trade Commission and a filed complaint with [your state here] Attorney General's office. Please be advised, that if any negative information regarding this debt is added to my credit history after receiving this letter I will take all necessary action to protect my rights. Civil and criminal claims will be pursued.
Sincerely,
Your Name
******************************************************************************************
Blog submitted by: Ron Cooks of The Real Estate Market Place – Servicing the Greater Fort Hood area which includes: Killeen, Harker Heights, Temple, Belton, Copperas Cove and Nolanville. Feel free to call Ron at (254) 702-0064 if you have any questions regarding Central Texas Real Estate.
For Real Estate Listings in Central Texas visit my website at: www.ron.killeenlistings.com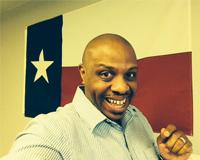 Author:
Ron Cooks
Phone:
254-702-0064
Dated:
February 20th 2015
Views:
473
About Ron: I'm a retired Army Warrant Officer that served our nation for 25 years. I was born and reared in ...