THANK YOU FOR YOUR SERVICE
THANKYOU FOR YOUR SERVICE
IWANT TO TELL YOU A LITTLE STORY THIS TIME....SORRY I HAVE GOTTEN AWAYFROM REAL ESTATE ITEMS.
Therewas a man that I once knew, he passed away in September 2015. The manwas my step-father, and he was in the military. Now he was militaryand he was disabled due to a health condition that he had from thetime he got out of the military to his death. He did not know he hadthis illness till fifteen years ago or so. He found out after hefinally started using his rights to go to the VA hospital and thedoctors associated with, that this medical conditioned cause a lot ofproblems in his family, health, and jobs.
Wehave found that for widows things can become very difficult if theirloved one (the veteran) passes before the 10 year time period set forloved ones to receive surviving spouse benefits. No spouse shallreceive any military assistance (surviving spousal support) even ifthe veteran passed away one day prior to his being 10 yearsdisability. Please put the word out there that we need to push forrules to be changed in regards to surviving family members. Theyserved beside their loved ones, and deserve to be compensated fortheir support and sacrifices, instead of being cast aside to figureout how to survive.
Onto the other reason for this blog.
Wewent to see his grave this Memorial Day weekend, and for some reasonthis trip to the cemetery got to me. I know going to a cemetery tosee family gets to everyone, but this was different. We drove intothe entrance of Fort Worth Dallas Memorial Cemetery and the view wasbreathtaking. First to see so many graves of soldiers who have died,and then to see to the Flags placed so perfectly at each.
Wearrived at the burial site of my step-father. As I was walking up tohis grave site, I watched 3 ladies at the burial site in front aseach stepped up and kneel to the headstone in tears saying theirprayers and good bye's.
Wedrove through the cemetery and saw many family members of othersoldiers doing the same as we were; saying I love you, thank you,and we miss you. Then there was the one where a young mother and hertoddler were laying on a blanket, beside one of the headstones. Iknow we have seen this picture a million times, but to see it inperson is so touching.
Themother was crying, the toddler crawling up to her with a lookof,"what's wrong mommy?" And beside them was his picture and apicnic basket. To see this touched my heart in a way that I havenever been touched before.
Thiswas a real eye-opener as to how many lives have supported thiscountry and it's freedom, and the ones that they have touched in oneway or another. Please when you see someone that has served ourcountry or their family member say THANK YOU...as they all served forus. Also remember their widows, and children after they have gone, aswe have experienced it first hand as to how hard it becomes withouttheir loved ones.
THANKYOU TO ALL WHO HAVE SERVED AND THEIR FAMILIES! WITHOUT MEN AND WOMENLIKE YOU WE WOULD NOT HAVE THE RIGHTS AND FREEDOMS THAT OTHERS PRAYFOR DAILY!
Sited by
Blogsubmitted by: Cyndi Cobb of The Real Estate Market Place –Servicing the Greater Fort Hood and surrounding areas which includes:Killeen, Harker Heights, Temple, Belton, Copperas Cove, Lampasas,Kempner, and Nolanville. Feel free to call if you have any questionsregarding Central Texas Real Estate.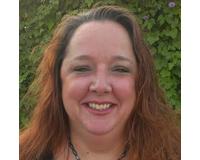 Author:
Cyndi Cobb
Phone:
512-564-0381
Dated:
June 1st 2016
Views:
529
About Cyndi: ...