THERE IS HOPE FOR THE YOUNGER GENERATION AND BUYING HOMES
THEREIS HOPE FOR THE YOUNGER GENERATION, AND BUYING HOMES!
Howmany of you out there thought there is no way that I can buy a home?My credit is horrible and I could never qualify? I owe to much andjust could not afford a home? There is no way an agent will help me?Just wanted to let all of the younger crowd out there know that thereis hope and help for home buying.
Myteam and I work with people who are just starting out, need help withcredit, planning a budget for buying, first time buyers, or theexperienced buyer.
Wehave a first time buyers guide that we like to sit down and go overwith all of our clients who need it (to include experienced buyers asthe market and laws are changing continuously) and answer anyquestions they may have.
Weoutline the whole home buying process going over every step from thebeginning of getting your finances strait (as in debt to incomeissues and budgeting for a home) to the end where you sign thepaperwork (closing)to make the home yours. We teach you everything inbetween so that you the buyer can make better informed decisions whenit comes to your home.
Buyinga home is by far no simple task and it takes a lot of work, but thework will go much easier for you when you have a team ofprofessionals working for you. We make sure to take however much timeyou need so that you walk a way from the meeting as an informedbuyer.
Evenif you decide we are not the team for you, here are some questions toask the agent you are looking to hire:
Doyou work as a Realtor full time?

Howmany clients have you served this year alone?

Whathas been the main issue with clients in the past that was not happywith your services?

Whatis your fee and who pays it?

Doyou require a buyers contract? If so how do I get out of thiscontract if you are not doing the job I expect from you?

Thereare many more and I could go on all night but I think you see what Iam talking about.

Ifyou or someone you know has ever thought about buying, please give us a call so that we can help you be a better buyer!
Wewalk bedside you and take the stress away so that you can enjoy thehome buying experience.
Comesee us to have all your questions answered, help getting financesready, and see every home till we find the one that fits your needsand wants that will make it the perfect home.
Sited by
Blogsubmitted by: Cyndi Cobb of The Real Estate Market Place –Servicing the Greater Fort Hood and surrounding areas which includes:Killeen, Harker Heights, Temple, Belton, Copperas Cove, Lampasas,Kempner, and Nolanville. Feel free to call if you have any questionsregarding Central Texas Real Estate.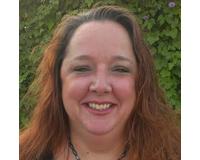 Author:
Cyndi Cobb
Phone:
512-564-0381
Dated:
August 5th 2016
Views:
350
About Cyndi: ...