TIPS FOR SELLING YOUR HOME
In order to be successful in selling your home on the market today you need to stand out and above all of the rest, and you can do this by doing one little thing. . . think like the buyer that comes to see your home. If you think like a buyer you will see the items that may need to be changed renovated or even removed for your home to shoot to the top of the marketing list. This may require that you invest a little to get a bigger return, but who doesn't like that? You need to make your home feel like it is the only one out there on the market that fits every need of the buyer! The following tips can help you do this:
1) Do an analysis. See what the Realtor and friends are seeing on the market today for the buyers. If you don't have those amenities add a few. Have someone come to you know come as a buyer looking through your home and get feed back of what they might change if they were to buy it.
2) Curb appeal. The first impression can mean everything when selling your home. If you r home is clean on the outside with a well manicured yard the buyer is more apt to remember your home when it comes down to deciding between two. So take and trim trees, bushes, and mow the grass. Make sure the siding is clean, no tears in the window screens, and the paint is not flaking or chipping.
3) Market home location. If you are close to the park, shopping, schools or in a secure neighborhood, let that be known as a highlight when listing the home. This is points buyers remember before they ever see your home.
4)Pricing. Make sure to check in the area to see if your home compares to others like it in the neighborhood. If you have your home priced to high the buyer will look at the lower priced homes before even thinking about looking at yours. Most of the time your Realtor will assist with this, if not ask for them to.
5) Inside the home. When you put your home on the market remember clean and spacious. You want the first impression to be a WOW factor. If you have your home clean and picked up the buyer will remember this, over a home that is cluttered and has so much furniture that you can't move around. You want your home to look like it has more room than it really does, so if you are one of those people who has to much furniture in a room take some out, if you have to rent a storage and move it there until you sell the home, it could mean the difference of selling the home or not.
In the end if you do the items above your chances of selling your home will go up tremendously, it never hurts to give it a try!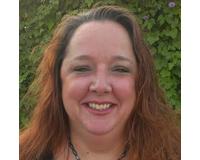 Author:
Cyndi Cobb
Phone:
512-564-0381
Dated:
July 25th 2014
Views:
784
About Cyndi: ...