Tax Tips For First Time Home Owners
Buying your first home can be one of the most rewarding experiences of your life. The thrill of knowing you own home belongs to you is deeply satisfying. But buying a home can also be a life-changing event. You are now responsible for a huge amount of things you may have previously left to a landlord. That includes everything from taking care of the yard to making—and paying for—home repairs.
One of the most drastic changes home ownership brings is the effect it has on how you pay your taxes. For most people who rent, simply taking the standard tax deduction makes perfect sense. Chances are you had very few itemized deductions anyway. But buying a home changes that. Now there are quite a few things that you can be deducted. Yes, it makes doing your taxes more complicated, and that may mean you'll need to seek out help .
If you recently bought your first home or are in the market, here's a look at some things that can and can't be deducted on your taxes.
Mortgage Interest
The most important deduction for homeowners is their mortgage interest. You should receive a Form 1098 from your lender to see how much mortgage interest you've paid. In this case, the larger your mortgage and higher your interest, the more you'll benefit. This deduction alone could top the standard deduction.
Mortgage Points
Mortgage points are simply a form of prepaid interest. You can purchase points to lower your interest rate when you get your loan. Points not only allow you to lower your mortgage rate, but they can also lower your tax in the year you buy the home. You may have to check on your eligibility as each taxpayer's situation is different, but it's worth checking.
Property Taxes
A new home now means that you're paying property taxes, which are usually rolled into your mortgage payment. Your mortgage company then pays your taxes from your escrow account when they're due. For a first-time home buyer, you'll need to know the total real estate taxes for the real property tax year and the number of days in the property tax year that you owned the property.
Private Mortgage Insurance premiums
Homeowners who make a down payment of less than 20 percent of a home's cost will usually incur premiums for Private Mortgage Insurance, which is an extra fee that protects the lender if the borrower fails to repay the loan. Fortunately, home buyers can deduct PMI premiums.
But that not the end of the story.
One other possible tax benefit exists if the homeowner withdrew funds from a personal IRA to help pay the down payment. The normal 10 percent penalty for pre-age 59½ withdrawals from traditional IRAs does not apply to first-time home buyers who tap their IRA for a down payment. This exception to the 10 percent penalty does not apply to withdrawals from 401(k) plans. At any age, you can withdraw up to $10,000 penalty-free from your IRA to help buy or build a first home.
Blog submitted by: Ron Cooks of The Real Estate Market Place – Servicing the Greater Fort Hood area which includes: Killeen, Harker Heights, Temple, Belton, Copperas Cove and Nolanville. Feel free to call Ron(254) 702-0064 if you have any questions regarding Central Texas Real Estate.
For Real Estate Listings in Central Texas visit my website at: www.MyKilleenHome.com or if you're on the go text 'Ron' to 254-227-5799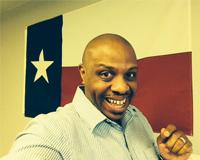 Author:
Ron Cooks
Phone:
254-702-0064
Dated:
February 8th 2016
Views:
226
About Ron: I'm a retired Army Warrant Officer that served our nation for 25 years. I was born and reared in ...