Texas Offers Down Payment Assistance
My First Texas Home (TMP 79)
Texas Department of Housing Affairs is pleased to kick off the New Year and 2015 with the announcement of an additional down payment assistance option. Effective Tuesday January 6th, mortgage loans originated under the TMP-79 program will provide the borrower with a 30-year fixed interest rate mortgage loan and assistance, at the option of the homebuyer, in an amount equal to 5% of the mortgage loan or $8,000. The new $8,000 down payment assistance option is being made available for those borrowers purchasing lower priced homes that need additional financial assistance in order to make homeownership a reality. To learn more about the program and eligibility requirements call me today!.

M
y First Texas Home's "Taxable Mortgage Program" (TMP-79) offers more competitive fixed interest and annual percentage rates while providing down payment and closing cost assistance of 5 percent of the mortgage loan.
Plus, TMP funds can be combined with the Department's Mortgage Credit Certificate Program, further increasing the home's affordability. The program features a number of other benefits homebuyers will find attractive; however, current eligibility guidelines still apply.
For Eligibility each candidate must attend a First Time Home Buyer Seminar. The City of Killeen offers this class once a month
Attendees will also learn the pros and cons of homeownership, budgeting, goal setting, credit ratings, pre-approval and how to choose a mortgage lender and real estate agent, home inspections and warranties, making an offer on a home, the closing process and the responsibilities of homeownership.
To reserve a spot, call Ron Cooks (254) 702-0064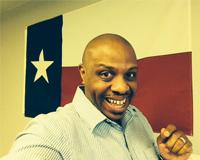 Author:
Ron Cooks
Phone:
254-702-0064
Dated:
March 12th 2015
Views:
1,525
About Ron: I'm a retired Army Warrant Officer that served our nation for 25 years. I was born and reared in ...