The Accomplishment Trap
"The accomplishment trap."
If you hinge your happiness and self-worth on accomplishing certain things, then there's a good chance that you'll never be truly happy. Especially if those goals are lofty and/or way off into the future. Why would you set up the game to where that's needed to win?! Don't fall into this trap like I did for so many years!
I think I mentioned this already in my blog, but whether I did or not, it bears repeating:
"If YOU change, everything will change for you." --Jim Rohn
I am thinking that this subtle--is it really subtle?--change in the way that I'm thinking has already paid huge dividends.
I'm happier than I've been in a while. I feel some purpose in the things that I'm doing. I'm liking my life more when I open my eyes in the morning.
I don't feel this incredible emotional weight on my shoulders that I HAVE to do all of the things above. I feel lighter, more spiritually agile, and able to enjoy the moment. All because I gave myself permission to NOT do the above goals.
I'm just getting better each day by doing my daily practice. I'm reveling in the small, daily physical, emotional, spiritual and mental daily disciplines. And then, I'm releasing the result--not worrying much about the outcomes or goal accomplishment--and feeling much happier as a result.
The beautiful irony is this: by letting go of all of those goals that I HAVE to do. I'm thinking that I'm actually a lot more likely to make them happen. But if I don't make them happen, that's okay, too. That won't ever be a condition of my happiness anymore. Ever.
And that makes all of the difference, methinks.
What about you? This is supposed to be about you. Have you beaten yourself up over not accomplishing your grand goals? Does it result in a little self-loathing?
I bet the answer to those is at least a lukewarm, "yes." If that's the case, who sold you on that idea?
Let's chart a better course together.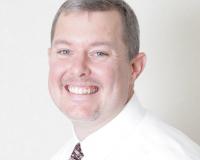 Author:
Chip Franks
Phone:
254-291-1337
Dated:
March 24th 2015
Views:
1,121
About Chip: The Supreme Commander of The Real Estate MarketPlace and A Good Guy, In General! Ron "Chip" Frank...