The Big Idea To Change Your Life
I'm not letting up on you. You're destined for great things. There's a reason you have that little seed of discontent in your soul, knowing you can do more with life. Read the book. Start writing out your 10-20 ideas a day. Get that magnificent mind of yours working hard. You can do it. It's nearly lunchtime, use some of your time to write out 10 completely different business ideas you can start on the side. If none of them are good yet, that's okay. Keep coming up with different ideas about anything until your mind is a machine. The key is to actively THINK every day. You'll get better and better. Your ideas will improve, and then you'll come up with the idea that resonates in your soul. And THAT'S when you know it's time to go to work on it. Love you, man. Have a great day.
That's a note to you. I wrote it without even having met you yet.
It's the advice I'd give to a loved one that wanted to make their life better. It's really, really good advice.
I got it from the book, "Choose Yourself." One of the many things it gave me is the practice of doing idea lists nearly (at least for me) every day. Idea lists about making life better, about how to get more sleep, how to create more passive income, how to surprise and honor my wife, lists of lists that I SHOULD write...and the like.
I even wrote a few that I thought had great ideas for side projects to work on in my life. Jim Rohn often said, "Work full time on your job, and part time on your fortune."
Now, something I'm not advocating is to throw everything away and burn your bridges. No, no. You're way too smart for that. Subscribe to the trapeze theory in this case: make sure you always have one trapeze in hand and grab the next one before you let go of the last one.
In this case, don't quit your day job. Until.
Until you've replaced, or nearly replaced your income--or enough income to still live comfortably enough. My recommendation is to do it for several months, and hopefully to build a Murphy fund for when things can and will go terribly wrong.
But the thing is: Do it.
Don't keep living a life of quiet desperation thinking, "What if?"
If you're waiting for inspiration to strike you—you could end up waiting forever. Feeling follows action, so pick up a pen and get to writing those ideas.
That is all!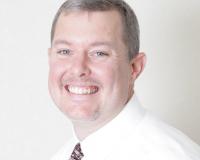 Author:
Chip Franks
Phone:
254-291-1337
Dated:
April 10th 2015
Views:
769
About Chip: The Supreme Commander of The Real Estate MarketPlace and A Good Guy, In General! Ron "Chip" Frank...