The Divine Spark
The Divine Spark.
Do you have it?
It's that constant feeling that you want to do more and be more. It's the belief that one should always strive for more, to get better and make things better for their families and themselves.
Don't get me wrong. You can (and should) be grateful for what you have, and the blessings that have already come our way.
But--to be grateful WHILE you're striving for more. That's where the sweet spot in life remains.
Some folks are happy to remain where they're at indefinitely. That's okay. We're all created different.
But the Divine Spark is given to the rest...the ones that keep pushing, scratching and clawing to get better and to make more of themselves. No matter if we fall on our face, or if we embarrass ourselves. We will get right back up. Make no mistake about it, we will keep pushing forward. We know the future is ours to create.
In the end, whether we've succeeded or failed, what's important is that we had the guts to dare greatly.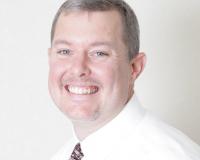 Author:
Chip Franks
Phone:
254-291-1337
Dated:
March 12th 2015
Views:
887
About Chip: The Supreme Commander of The Real Estate MarketPlace and A Good Guy, In General! Ron "Chip" Frank...