The Importance Of Using A Realtor When Buying Your Home
Picture this scenario:
Buyer: "We really love this house. We'd like more information about it."
Agent: "I'm sorry, but that house has just gone under contract."
Buyer: "Every time we find a house we love and can afford, someone else buys it before we can even look at it. This is getting frustrating!"
Does this sound familiar to you? With 92% of homebuyers looking at properties on the Internet before they ever decide to buy, it's possible you've lost a home you loved to another buyer (Realtor.org Survey). How can you keep this from happening to you?
The first and foremost step is to find a licensed Realtor to represent you. The seller most likely has an agent representing them and their best interests, so you should too. When it comes to the home search process, your Realtor has access to the local Multiple Listing Service (MLS) so they can see properties as soon they come on the market, as well as their relationships with home builders, and even access to properties that may not be listed in the MLS.
A Realtor will also navigate the complicated process of buying a home for you, to include disclosure forms, inspection reports, and deeds among many others. They will use their expert skills to negotiate on your behalf to get you the best price, always with your approval and best interests at the forefront.
A Realtor will also provide you with expert advice and opinions. They can get you to their preferred lender who will take the time to prequalify you for a home loan. Not only does this let both you and your Realtor know how much house you can afford, it keeps you from experiencing the heartbreak of falling in love with a house you can't afford. It also puts you in the best position to move quickly and make a strong offer when you do find your dream home.
Above all, your Realtor has a fiduciary duty to you. This means that they must be loyal to you and act in such a way that your interests are put above all others, including their own. Bottom line, work with a Realtor you feel comfortable with and who listens to your needs. Their service to you will be invaluable, as it will take a tremendous amount of stress out of what should be one of the most exciting events in your life.
Source for survey | http://bit.ly/1aKmRJA
--------------
If you'd like to make this the year you finally buy your dream home, I'd love to be the one to help you make that dream a reality.
Feel free to call or text me at 254-290-1012, or e-mail me at darcy@killeenlistings.com.
~Darcy Staudacher
Texas REALTOR®
The Real Estate MarketPlace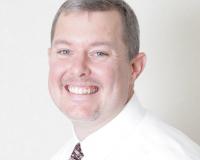 Author:
Chip Franks
Phone:
254-291-1337
Dated:
March 3rd 2015
Views:
711
About Chip: The Supreme Commander of The Real Estate MarketPlace and A Good Guy, In General! Ron "Chip" Frank...