The Proper Home Seller Etiquette
Whatunwritten etiquette rules should home sellers follow to show theirhome to potential buyers? Realtor.com® recently highlighted a few ofthese must-follow etiquette tips that you'll want to share withyour clients.
Don'tstay for showings. Homeowners who lurk during an open house or showing can unnerve buyers."Buyers don't feel as comfortable when the owner is at the homewatching their every move," says Nicholas Kensington, a real estateprofessional with Scottsdale Real Estate. "Get out of their way sothat they can start to picture themselves living there instead ofbeing spied on."
Keepyour car out of the way. "Makeit easy for visitors to park and view the home," Kensington notes."No one likes parking issues. Having them is a sure way to get aviewing off to a bad start."
Takethe pets with you when you go. Noteveryone likes pets. What's more, some home buyers will haveallergies and your pet could make them sick. "Imagine, as a buyer,having the background music set to 'barking dog' while you aretrying to take in the home's nuances that you, as the seller, haveworked so hard to hone," says Brenda Hayward, a real estateprofessional with Coldwell Banker.
Keepout important documents. "Leavingnecessary documents in an easy-to-find spot isn't just good forselling, it's also good selling etiquette," says Kensington. "Putout the home inspection report, appraisal, home warranty, monthlybill information — gas, oil, electric — and proof of any majorrepairs are all good things to let people look through when they areconsidering buying your home."
Havesome refreshments available. "Putting outa few small bottled waters in a small bowl of ice is alwaysappreciated, along with some light, easy grab-and-go sort ofrefreshments like mints or cookies," says Cara Ameer, a real estateprofessional with Coldwell Banker.
Don'tbe stubborn. Sellerswho are unwilling to negotiate will likely see their home linger onthe market. "Focusing on your bottom line is always important, butgreed can lead to disaster," Josh Myler, a real estate professionalwith The Agency, told realtor.com®. "Remember a little ofsomething is better than a lot of nothing. Generosity will lead youto your promised land."

Source: "8Unwritten Etiquette Rules Every Home Seller Should Know,"realtor.com® (Jan. 25, 2016)
Blogsubmitted by: Cyndi Cobb of The Real Estate Market Place –Servicingthe Greater Fort Hood and surrounding areas which includes:Killeen,Harker Heights, Temple, Belton, Copperas Cove, Lampasas,Kempner, andNolanville. Feel free to call if you have any questions regardingCentral Texas Real Estate.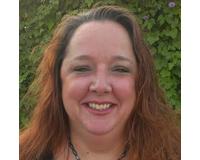 Author:
Cyndi Cobb
Phone:
512-564-0381
Dated:
February 8th 2016
Views:
373
About Cyndi: ...