The Ugly Truth About Foreclosures In Central Texas
The truth? You can't handle the truth! --Jack Nicholson in A Few Good Men
Here is the real scoop on Foreclosures in the Killeen, Texas area, and it's given to you by someone who is in the daily trenches--with a finger on the pulse of the market. I've sold hundreds of them, one just yesterday--and I know what's going on, and I'm ready to spill my guts...
The knowledge I have on these homes can literally make or save you many, many thousands of dollars. This knowledge can help you get a home significantly under true market value. BUT--and it's a big but--you've got to know what you're getting yourself into when looking for a foreclosure.
Are you ready to learn? Alrighty, then! Let's start with a few misconceptions:
No, They're Not Pennies On The Dollar. With that said, they CAN be way, way below market value. The latest offer was approximately $70K below market value--it's a home tax appraised near $220K and on the market for $150K--obviously, that's a fantastic deal--and quite a bit better than most of the transactions, but it's hardly, "pennies on the dollar." If you're watching late-night infomercials and EXPECTING some of the deals that they showcase, then you'll probably be disappointed. If you go into it with the right mindset, you can be rewarded with a great value.
You're Not Going to get EXACTLY What You Want. Equity--that is, the market value less what is owed on a home--is a great factor to look for in a home. Personally, I think everyone should consider it. However, it's only one factor. If you've got a long list of criteria for a potential home (kitchen island, fenced backyard, this specific area, a certain school zone), then the chances of you getting exactly that in a foreclosure (or any home, really) is minimal. Go in with an open mind, and see everything that's available and you're more likely to be happy with what you get.

They're Not Easy to Work With, or Extremely Negotiable. Here's the deal on that: every bank deals with foreclosures (or as they prefer to call them, "bank-owned" or Real-Estate Owned--REOs) differently. Some are extremely negotiable. A lot of them are not. Some will be negotiable on price and repairs, while others will let the homes sit indefinitely. It depends on the bank and/or the government agency that's dealing with the transaction, the listing agent involved, and the actual people working on the transaction for the bank/government. Experience in dealing with them helps a lot, but each transaction can and will be very different.

The Banks/Government Agency Selling the Homes Aren't Rational. They're not. They don't behave like normal sellers. They're not necessarily trying to get the most for the property. They're supposed to do that--but often, they're just getting rid of a file on their desk and not looking out for the best interest of the owners (oftentimes, taxpayers). To be fair, it's not an individual owner that they can sit across a kitchen table from, it's often just a bank or The Department of HUD...and that doesn't inspire the kind of fiduciary duty that working for Mary and John (and their 3 kids) might inspire. I've seen them decline my Client's offer at a price they deem too low--and then literally, the next day lower the price to LESS THAN OUR OFFER! It's head-scratching, at best. Again, just knowing about these can help make the whole experience less frustrating.

They're Often Not Cheap to Purchase. A lot of times, the Seller of these bad boys won't pay closing costs. I've listed a foreclosure home for a bank in California, and they could not conceive of the fact that SELLERS paid the Buyers' closing costs in our area, despite all of my many assurances...so there the house sat, and then they lowered the price to far, far below market value to compensate for the fact that they were too stubborn to pay closing costs. In fact, VA refuses to pay title costs for the Buyers in our market right now, even if the closing costs for doing so are added to sales price. This makes them more expensive to get into than the other 90% of the homes on the market.

What to do if you're interested in Foreclosures:
Don't limit yourself. Foreclosures can be great. Fantastic, even. But I'd recommend seeing EVERYTHING. Not JUST foreclosures, but everything. Many, many times you can find a spectacular deal in the, "regular," market. You're also MUCH more likely to find something that fits your criteria if you open your search to everything. Of course, include foreclosures in your search. Just don't think that ONLY a foreclosure will do. See them all, and let the homes do battle for your attention. Get the best one for you--regardless of whether it's a repo or not. See them all! A great place to make sure you're seeing them all, by the way is by visiting www.seeeveryproperty.com (note, that's this website, naturally).
Get Realistic and Keep an Open Mind. Those were discussed above. If your expectations are right from the get-go, then you're much more likely to get a home you love at a fantastic price. If you have the wrong idea, you'll end up sucking your thumb in the corner muttering obscenities. You CAN get a great price on a home that you like--but, it probably won't be perfect. There will be things about the home that you don't like. It may not be in superb condition. The whole offer process can be nerve-wracking, and there could be several parties vying for the same home that fills your daydreams with rainbows and unicorns. Don't get too attached to a particular outcome, and you'll probably be very happy with the process.
Get a GREAT Realtor. The right Realtor can make all of the difference, and literally get you in a better home, a better neighborhood and at better terms and conditions that you might get through using an unskilled agent. Yes, I have a dog in this fight, and I'm biased. You should pick me to help you--regardless, please consider these criteria for whoever you decide to help you with the process: get someone who is honest--that's the biggie. Also, competency and skill in their profession is hugely important. If your Realtor is both skilled at what they do, and honest with you, then they'll make certain you don't fall prey to the mistakes listed here in getting a home. If you want to read about such a Realtor (ahem, hint, hint), you can click on http://www.chip.killeenlistings.com/agents/Chip+Franks. I pride myself on getting great values on homes for my Clients. If your Realtor does the same, then they should be able to show you what your new home is valued at, and get you just the home you want.
And, that's it for foreclosures. I sincerely hope this info has been helpful to you. I appreciate you viewing the website, and if you're so inclined, you can continue with this blog--but I must warn you that it's all pretty much in-your-face propaganda!
~~~~~~~~~~~~~~~~~~~~~~~~~~~~~~~~~~~~~~~~~~~~~~~~~~~~~~~~~~~~~~~~~~~~~~~~~~~~~
Ultimately, if you're looking for a home you had better see ALL of the homes that could fit what you're looking for...unless just any ole' home will do. That's what my company does for home seekers.
We'll make sure you see everything--not just our listings, or the 3 or 4 we, "think you might like." We'll give you access to them all. Foreclosures, Resales, and Brand New Homes. We deal with them all, and can make certain you're getting exposed to everything that could be a possibility.
The cool thing about this is that our services don't cost you a dime as the Buyer, either. The seller of the home you eventually settle on pays for our services, even though we represent you and are actively trying to get you the best deal possible.
If you'd like to see what homes are out there now--or even for the future, go ahead and click on:
(if you're interested in seeing why this is the best way to search for a home, click on:
http://www.killeenlistings.com/blog/The+Best+Home+Search+In+Killeen+Texas+Real+Estate
)
Thanks for your time, and I hope this has been some good info for you!
Warmly,
Chip Franks
Broker/Owner
The Real Estate MarketPlace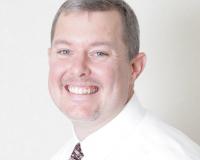 Author:
Chip Franks
Phone:
254-291-1337
Dated:
February 15th 2014
Views:
14,055
About Chip: The Supreme Commander of The Real Estate MarketPlace and A Good Guy, In General! Ron "Chip" Frank...