Top 10 Green Home Remodeling Upgrades Their Costs
Ifound that as a home owner I am always exploring ways to remodel andupgrade my home, and that is when I found the article below. Ithought that many of the homeowners or soon to be homeowners mightlike to see this.
Plusthe website I obtained this article from is pretty awesome in helpingyou to find contractors, prices, and even what your neighbors think.The site is listed below!
Top 10 Green Home Remodeling Upgrades & Their Costs
Intoday's fractured world it is nigh impossible to find one thing onwhich everyone agrees, but eco-friendly choices are one of them.Green is good. Good for the planet. Good for our health. Good for thefuture. Green remodeling means energy efficiency, resourceconservation, and a healthy indoor environment.
Butsome eco-friendly remodeling choices make more sense than others.Cost is always an understandable concern. Many green choices willeventually pay for themselves many times over in long-term costsavings and increased resale value of your home. Others will neverjustify the increased upfront costs. Let's investigate…
1.Green Flooring
Optionsabound in the selection of eco-friendly flooring. Sustainable woodchoices like bamboo (actually a grass) make attractive flooringsubstitutes to oak and maple. No one likes to cut down treesunnecessarily and wood flooring is also available from reclaimed woodthat spent its previous life as barn siding or kitchen cabinets.
Imagecredits: JetsonGreen
Thiswood lends a unique look to your flooring, but expect to pay from $10to $15 per square foot for your one-of-a-kind reclaimed wood flooringinstalled.
Corkflooring isan eco-friendly alternative to wood flooring. Ground-upbottle-stoppers are reformulated for flooring that is warm, lasts forgenerations and great for spills from little kids.
ImageCredits: CornerstoneArchitects
Comparedto reclaimed wood, cork flooring is a significantly less-costly,albeit not as stylish, economical alternative. Expect to pay from$4.50 to $6.00 per square foot of cork flooring installed.
Andwhile you are making over your flooring, do not overlook the plywoodunderlayment – choose plywoodthat employs soy-based adhesives ratherthan traditional urea-formaldehyde. Your home environment willimmediately become healthier without the toxins that adhesive leaksinto the interior air. A 3/4-inch thick sheet of 4 x 8-footformaldehyde-free, soy-based assembled plywood will run about $50.
2.Decks: Green Flooring for Outdoors
IpeHardwood Deck by: SDIndependent Construction
Don'tforget to go eco-friendly outside as well as in. Composite decksformed from wood waste and recycled plastic willoutlast pressure-treated wood,will never need staining and preserving, will clean easily, will notcrack and will never leave a splinter in your toe. The downside willbe the upfront costs, but expect future buyers to look kindly on thatlong-lasting, maintenance-free outdoor space. A pressure-treated wooddeck typically clocks in at around $15 per square foot, while decksfabricated from composite materials start in the neighborhood of $35per square foot.
3.Cool Roofs
Darkroofs make houses hotter, light roofs make houses cooler. To achievethese benefits companies can coat your roof with reflectivematerials, some of which are applied like paint, sprayed directly onthe surface of an existing roof. Of course, this is a one-seasonsolution. Energy conservation wizards are currently working on tilesthat will go from light to dark as needed – they can cut thesunlight absorbed into your house by 80% when they are white andslice heating costs by 20% and more when they turn black. You canfind a cool roof coating formulated with acrylic polymers, resins,fillers and titanium dioxide pigments for about $100 for a 4.75gallon container (Via GreenHomeGuide.com).If you rather than applying it yourself, your would prefer to hirea professional,expect to pay anywhere from a few to several thousands of dollars toproperly apply liquid roof coating. You should know that most liquidroof coatings are only suitable for durable membrane-based flat roofsand aging metal roofs.
PVCroof by: NewEngland Metal Roof
Ifyou have a flat or low-slope roof that is startingto show the signs of age andmay thus require replacement soon, then consider installing one ofthe following membranes; white, energy-efficient PVC membrane, TPOmembrane, or white EPDM rubber roof. Expect to pay from $4.50 to$6.00 per foot for EPDM rubber membrane installed. PVC or TPO willcost $5.50 to $7.50 per square foot installed.
4.Metal Roofing
Today'smetal roofs have come a long way from the tin shacks of yore. Modernmetal roofs are as likely to look like cedar shakes or clay tiles orasphalt shingles as sheetmetal.A metal roof won't blow off in hurricane-force winds and isfireproof.
Metalroofs will costmore to purchase and install thantraditional asphalt roofs, but will still be on the job half acentury from now, while two or three asphalt roofs are clogginglandfills.
Expecta metal roof comprised of interlocking shingles to run around $3.50to $4.50 per roof square foot for materials including trim. With theinstallation, a metal shingles roof will cost $7.50 to $10.00 persquare foot.
Thematerials for galvalume standing seam will cost about $4.50 to $5.00per square foot. With the installation, standing seam metal roof willcost $10 to $12 per square foot, not counting the expense of a rooftear-off.
Duringthe winter, an energy efficient metal roof, such as standing seam ormetal shingles will help shed the snow off the roof before it has achance to accumulate. It can, thus, be an energy-smart and elegantalternative to heat cables and rakes commonly employed for dealingwith ice dams.
5.Energy Efficient Windows
Windowsare among the biggest culprits in creating high energy bills. But noone wants to live in a house without windows. Double pane windows areone solution; they will retain room heat in the winter and preventheat gain in the summer. At the same time the double panes will keepyour house bright and sunny. And a little quieter as well – theextra layer of glass helps prevent outside noises from penetratingthe windows.
Imagesource: GlassDoctor
Mostaverage-sized double-pane windows will cost from $500 to $700installed.
Thereis more to double pane windows than two pieces of glass. Low-E glass,filled with argon gas provides the ultimate in insulation over asingle-pane window. Expect to pay about $40 extra a window. But moreis not always better when it comes to window panes. Triple panes canbe a help in the harshest climates but they come at a cost of reducedclarity in looking to the world outside.
TOBE CONTINUED IN THE NEXT BLOG


Sited by:http://www.150points.com/advice/top-10-green-home-remodeling-upgrades-their-costs/
Blogsubmitted by: Cyndi Cobb of The Real Estate Market Place –Servicing the Greater Fort Hood and surrounding areas which includes:Killeen, Harker Heights, Temple, Belton, Copperas Cove, Lampasas,Kempner, and Nolanville. Feel free to call if you have any questionsregarding Central Texas Real Estate.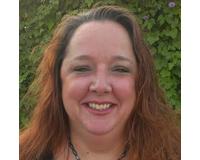 Author:
Cyndi Cobb
Phone:
512-564-0381
Dated:
December 16th 2015
Views:
507
About Cyndi: ...