Top 10 Green Home Remodeling Upgrades Their Costs Part 2
Top10 Green Home Remodeling Upgrades & Their Costs
Hereare the last 5 of the top 10 Green Home Remodeling Upgrades &Their Costs continued.
6.Green Frames
Theframes your windows live in are opportunities for the green-mindedremodeler. Wood offers the best insulation but may deteriorateprematurely in a rainy climate. Plus, they are going to need newcoats of paint every few years. If that means latex paint, that willdouse your interior air with a bucket of noxious petrochemicals(there is a reason paint requires special disposal techniques).Eco-safe paints are getting better every year with more durabilityand a wider variety of people-pleasing colors. And they are lesscostly at the cash register as well.
WoodWindows by BaliConstruction
Itis hard to beat the look of wood on windows and that preference cantrump green tendencies when it comes to alternatives such as vinyl oraluminum. Vinyl is budget-friendly (from $450-$600 as opposed tobetween $800 and $1,000 for the installation of wood windows) and notrees are destroyed, and aluminum can be a good choice in rainyclimates.
7.Insulation
ImageCredits: WJMArchitect
Sealand insulate, seal and insulate, seal and insulate. That is the mantaof energy-efficiency, but green-minded homeowners can take this basiceco-friendly chore one step beyond. Spray insulation or traditionalbatting insulation is loaded with chemicals. Soyfoam worksthe same insulating magic without the environmental downsides. Homeinsulation is where the true green converts are separated from thewanna-bes. Closed-cell spray foam is a pricey insulation option,costing between $3.00 and $3.50 a square foot in walls and another$1.00 per square foot for attics. Soy foam will work as well ascheaper and more readily available fiberglass-based battinginsulation, but not so much better that it will be a boon to yourpocketbook in the long run. You won't recoup the costs of hiddensoy insulation at resale. This is one financial bullet you will betaking for the good of the planet.
8.High-Efficiency Toilets
ImageCredits: MagicPlumbing
Inmany parts of the country water use can no longer be taken forgranted. Toilets are our biggest water slurpers, accounting forabout one-thirdof the typical water use ina home. The obvious answer is a toilet upgrade to a so-calledhigh-efficiency toilet. These models – either single-flush,dual-flush or pressure-assist – sip an average of 1.6 gallons perflush as opposed to 7 gallons for the old-fashioned commode. But canyou afford it?
Anew high-efficiency toilet will cost between $200 and $250, withoutinstallation. An average family will realize about $20 in watersavings per year so it will require 10 to 12 years of operation topay for itself. Of course, tens of thousands of gallons of water willbe conserved in that decade. And if you live in a rural area and drawwater from a well you can factor in reduced waste flowing into septicsystems, reduced strain on your well's pump and lower electricalusage. Ergo, the high-efficiency toilet will cover its cost that muchfaster. And some public utilities will reward your conservation ofwater with rebates.
9.Solar Water Heater
Thecalculus of up-front costs and payback periods is really at theforefront of the decision to install a solar water heater. Theenvironmental benefits are obvious and so are those utility billsavings – up to 80%. But the installation costs will start at$2,000 and continue upwards of $5,000, depending on capacity andcomplexity. Your climate matters – the payback period will rangefrom four years in sunny Brazil to more than 18 years in overcastGreat Britain (12.6 years in the United States).
10.Geothermal Heat Pumps
Project:Springhill Residence by TetonHeritage Builders
Thesun is not the only source of renewable energy; the ground is waitingto be tapped as well. Temperatures under the earth's surface arewarmer than the air above in winter (that's why animals hibernatein burrows) and cooler than the air in the summer (think of caves).GeoExchange systems have been used since the late 1940s to takeadvantage of the constant underground temperatures, using a pump andpipe loops to switch out the air temperature in a house with warmeror cooler air, as necessary. After the initial installation (between$20,000 and $25,000 for a 2,500-square foothome), Energy.gov estimatesthat the energy cost savings will pay for a geothermal heat pumpsystem in 5 to 10 years. Inside components will have a 25-yearlifespan and the ground loop is expected to last over 50 years –long enough to add significant value to your home at resale.Geothermal heat pumps are installed in the United States at the rateof 50,000 per year.
GO TO WWW.150points.comfor more information.
Sited by:http://www.150points.com/advice/top-10-green-home-remodeling-upgrades-their-costs/
Blogsubmitted by: Cyndi Cobb of The Real Estate Market Place –Servicing the Greater Fort Hood and surrounding areas which includes:Killeen, Harker Heights, Temple, Belton, Copperas Cove, Lampasas,Kempner, and Nolanville. Feel free to call if you have any questionsregarding Central Texas Real Estate.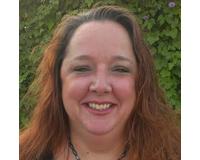 Author:
Cyndi Cobb
Phone:
512-564-0381
Dated:
December 21st 2015
Views:
854
About Cyndi: ...