Top Reasons Why Real Estate Agents Request A PreApproval Letter Before Showing Houses
TopReasons Why Real Estate Agents Request A Pre-Approval Letter BeforeShowing Houses
WhyDo Real Estate Agents Ask For A Pre-Approval
I have had many conversation with buyers, sellers, and agents alike over the topic of a pre-approval. I was looking at some information online and came across this article and thought it would be good reading material for agents as well as clients!
Oneof the most commonhome buying myths thatexists is that when buying a home, you should find a home beforegetting a pre-approval. There are some real estate agents whowill show a home, or several homes, to a buyer without knowingwhether a buyer is pre-approved or not. This is a trait thatyou will find in an agent who likely does not sell a lot of homes.
Someof the most common things buyers say who do not want to get apre-approval include;
"I'mgoing to wait until I find the right home to speak with a mortgagecompany."

"Idon't need to speak with a mortgage company first, I'll be ableto get a mortgage, no problem."

"I'mjust looking at homes right now."
Oneof the most important things to first understand when buying a homeis whatthe difference between a pre-approval and a pre-qualification is. Many buyers don't realize the difference when in fact,there is quite a difference.
Atop notch buyers agent will request a pre-approval letter from abuyer prior to showing them a home. There are many reasons whyreal estate agents request a pre-approval letter before getting intheir car and driving buyers around town showing them homes.
Beloware the top reasons why real estate agents will request apre-approval letter before showing houses to a buyer. Read onto find out why this is common practice of top real estate agentsbefore you get upset when a real estate agent requests a pre-approvalletter before showing you homes.
RealtorSafety
Arguablythe biggest reason a real estate agent will request a pre-approvalprior to showing a buyer homes relates to the safety of themselves. Realtor safety has been a very popular topic in the news as oflate. There has been in the past year several Realtors who havetragically lost their lives while performing their day-to-day tasks.
Youmay ask yourself, how does requesting a pre-approval letter provideany safety for a Realtor? If a buyer has been to a lender todiscuss their mortgage options and has obtained a pre-approval, thelender has done their research on the potential buyer(s). Thelender has information on the buyer such as their social securitynumber, their job history, and other pertinent information.
Requestinga pre-approval from a buyer is one of the topRealtor safety tips thatis preached by real estate professionals. If you're in themarket to buy a home and haven't received a pre-approval and a realestate agent requests it, remember, one of the biggest reasons theyare is for their own safety.
ProvidesProof Of Ability To Obtain Financing
PRE-APPROVALS
PROVIDEPROOF A BUYER IS NOT LYING ABOUT THEIR ABILITY TO OBTAIN FINANCINGFOR A HOME
Anotherpopular reason real estate agents request a pre-approval beforeshowing houses to a buyer is because it provides proof of the abilityto obtain financing. The reality is that not everyone can get apre-approval. Real estate agents want to make sure that a buyercan get a pre-approval before spending their time driving around townshowing houses to a buyer who cannot obtain financing.
Nineout of ten "serious" buyers will have no problem with attemptingto get a pre-approval. Getting a pre-approval does not take aton of time to obtain, in fact, a top lender should be able topre-approve a buyer within a few days of receiving a pre-approvalapplication.
Buyerswho expect real estate agents to show them homes without beingapproved is one of the most annoying thingsbuyers do that real estate agents hate. Buyers shouldn't take it to heart when a real estate agentrequests a pre-approval. A real estate agent who isshowing homes to a buyer who hasn't taken the time to get apre-approval is actually just running a very expensive taxi caband tour guide business.
SavesTime & Frustration
In today'ssociety, most people are very busy and don't have boatloads ofextra time. Another top reason why a real estate agent willrequest a pre-approval prior to showing a buyer homes is they are notonly attempting to save themselves time but also the buyer.
Apre-approval provides a buyer, and their real estate agent,information as to what price range they should stay within as well asthe range of yearly taxes. A real estate agent who requests apre-approval prior to showing a buyer homes is trying to save thebuyer time and frustration.
It makesabsolutely no sense for a buyer who is pre-approved up to a $200,000mortgage to look at homes that are listed for $300,000. Therearen't many homeowners who are going to accept an offer for$100,000 less than what they are asking for their home, period.
A buyer whoworks with an agent who shows them homes prior to getting apre-approval is doing a disservice to them self. What can endup happening is they find out they cannot afford the home they fallin love with which leads to lots of wasted time, frustration,and also heartbreak.
StrengthensNegotiation Ability
REALESTATE AGENTS REQUEST MORTGAGE PRE-APPROVALS PRIORTO SHOWING HOMES TO INCREASE NEGOTIATION STRENGTH!
Topreal estate agents will request a pre-approval before showing a buyerhomes because it strengthens the buyers negotiation ability. Depending on the local real estate market conditions, if abuyer is attempting to buya home in a sellers market,it's critical to have a pre-approval before looking at homes.
Abuyer who has a pre-approval has a distinct advantage over thosebuyers who decide to look at homes without a pre-approval. If aseller receives multiple offers on their home, which is pretty commonin a sellers market, they are going to select a purchase offer fromthe buyer who provides a pre-approval.
Inorder to winin a multiple offer situation,it's paramount you have a pre-approval letter. Having apre-approval letter is critical, but it also can matter whichlender issued the pre-approval. In most cases, it's bestto get a pre-approval from a local mortgage lender and from one whoalso has a good reputation.
SellersMay Require It
Anotherreason why real estate agents will request a pre-approval beforeshowing homes to a buyer is because the seller may require it. Somehomeowners do not want buyers walking through their home who haven'tspoken with a mortgage company as they do not want to waste theirtime.
Somesellers also do not want unqualified buyers walking throughtheir home, which is a common practice at real estate open houses. There are many prosand cons to open houses in real estate andcertainly one of the drawbacks is there is no ability to screenpotential buyers who are visiting an open house. Don't beoffended if a real estate agent requests a pre-approval beforeshowing you a home as it maybe a direct request from thehomeowner.
Inaddition to requesting a pre-approval from buyers prior toaccommodating a showing, most sellers will also require apre-approval with any purchase offer. A purchase offer withouta pre-approval is only as good as the paper it is written on as it'snearly impossible for a seller to truly know if a buyer will be ableto obtain financing.
It'simportant to note that even though a buyer may have a pre-approval,there are certain situations where a buyercan be denied for their mortgage even after being pre-approved. The likelihood of this happening is slim, but it's importantthat buyers and sellers understand that a pre-approval is not aguarantee of funding.
FinalThoughts
Buyinga home is a big deal. There are certain steps that need to betaken in order to be successful. A real estate agent whorequests a pre-approval from a buyer before showing them homes isonly attempting to represent the buyers best interests.
It'simportant when buying a home, you hire a top buyers agent. Tosuccessfully hire a top buyers agent in real estate, you should knowwhat interviewquestions to ask prospective real estate agents.
Remember,looking at homes without a pre-approval is silly. It is notonly a huge waste of time for a buyer, but also the seller andthe real estate professional. You will not find top realestate professionals spending countless hours showing homes tounqualified buyers or buyers who are not willing to get apre-approval.

Source: providedby the Keith Hiscock Sold Team (Keith & Kyle Hiscock)http://www.rochesterrealestateblog.com/
Blogsubmitted by: Cyndi Cobb of The Real Estate Market Place –Servicingthe Greater Fort Hood and surrounding areas which includes:Killeen,Harker Heights, Temple, Belton, Copperas Cove, Lampasas,Kempner, andNolanville. Feel free to call if you have any questions regardingCentral Texas Real Estate.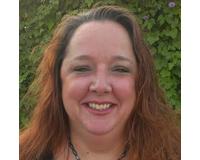 Author:
Cyndi Cobb
Phone:
512-564-0381
Dated:
December 28th 2015
Views:
718
About Cyndi: ...