Unless Just Any Ole Home Will Do
I just went to a marketing seminar, and one of the things that they mentioned was a USP, or Unique Selling Proposition. That is, the reason that someone would choose you over any competitor or even doing nothing.
One of the things that really sets us apart is this notion: With us, you're guaranteed to see EVERY property you should be seeing.
Some agents will attempt to show you only their listings.
Others will try to get away with making as few homes available as possible--after all, it takes TIME to see everything.
Which is just fine, I guess...
IF JUST ANY OLE HOME WILL DO!
Hey, folks. This is simple: by having everything available to you, you can be certain that you're making the right decision. But with that said, you need to make it happen.
Do you know if your agent is showing you everything? We make it a point to show you our search criteria--WITH YOU SITTING IN FRONT OF US. This is so important.
We want to help you. We want to make sure you're getting the entire picture. Even if you don't work with us, make sure (or try to!) that your agent is doing that. Please.
And that will end this happy blog ;0)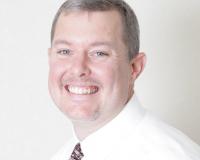 Author:
Chip Franks
Phone:
254-291-1337
Dated:
March 4th 2013
Views:
1,256
About Chip: The Supreme Commander of The Real Estate MarketPlace and A Good Guy, In General! Ron "Chip" Frank...