WHAT IS A DOWNPAYMENT
What is a down payment?
There are so many expenses that come with buying a home it can be confusing. Just remember no to confuse Earnest money with down payment. A down payment is a percentage of the sales price that a home buyer pays out of pocket. Some of the luckier buyers have a resource like parents or family who helps with this, but others are not so lucky. An earnest money deposit is the amount of money paid to secure a purchase contract. It is part of your down payment and is generally dictated by local custom. The amount can vary from $0.00 to $10,000.00 depending on the agreement between the seller and buyer. There are various down payment percentages depending on the loan type:

Minimum Down Payment for a VA Loan A VA loan, created by the government in 1944, is one of the best deals going in America. It offers competitive rates and attractive terms to past and present military members of our armed services. The best thing about a VA loan? No down payment. That's right. Zero down to qualified vets.
Minimum Down Payment for an FHA Loan Another government program, the FHA loan, has been around even longer than the VA loan program. FHA loans have been part of the American mortgage system since 1934. The minimum down payment requirement for an FHA loan is 3.5%. For a $100,000 sales price, the minimum down payment is $3,500. There is also an MI premium that can be folded into the loan.
Minimum Down Payment for a Conventional Loan Most conventional loans are fixed-rate mortgages. These types of loans have offered flexible down payment plans in the past but the push for the future is to increase the down payment minimums. While 100% loans are not available, typically you can find, with a high enough FICO score, a loan for a 5% down payment. There are also 10% down payment and 15% down payment loans. All 3 of these types of loans involve PMI. As time goes on, the push will be for a minimum 20% down payment. With 20% down, there is no PMI.
In a nut shell it is wise to put more down if you can, but don't deplete your funds as you will need money for items you want to buy when you get moved in the home, and for that rainy day!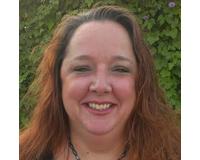 Author:
Cyndi Cobb
Phone:
512-564-0381
Dated:
August 1st 2014
Views:
1,064
About Cyndi: ...