WHY SHOP FOR MORTGAGE RATES
WHY SHOP FOR MORTGAGE RATES?
Shopping for mortgage rates are just asimportant to you as shopping for the right price on a car, home, orany other bug ticket item you purchase in your life. The rate atwhich you lock in your mortgage affects you and your family for thenext 15 to 30 years. It will also affect what the bottom dollar isthat you pay in total for the home of your dreams.
Shopping around for a loan on a home ormortgage will help you to get the best deal out there. What peopledon't seem to understand is that each and every lender has differentterms and conditions do you may get a better deal with a local lenderrather than your bank you have used for years. I f you shop, compare,and negotiate you could save enough money in the long run to havethat dream vacation.
OBTAIN INFORMATION FROM MORE THAN ONELENDER
There are many different lenders outthere when it comes to getting the home loan you want. There arecredit unions, banks, and mortgage brokers just to begin with, andeach one of these institutions will offer something different foryou. If you are not familiar with the lenders available you canconsult with your Realtor, or do some research online. I wouldrecommend starting with talking to your Real Estate agent you areworking with, as they usually can recommend several companies,reference pages, or places to get he lender information you arelooking for. You might find that you are dealing with a broker if sobe sure to ask the brokerage fees along with the loan fees etc. Youcan get mortgage shopping worksheet to help with this process.
MORTGAGE EXPENSES
Be sure that you gather informationfrom several lenders as you will want to make a generalized list ofeach ones expenses, such as Rates, Points, Fees, Down Payment, andPrivate Mortgage Insurance. When gathering information have an ideaof what kind of down payment you can afford along with an idea of amonthly payment. A few questions pertaining to each:
Rates-current mortgage interest ratesand if it is weekly or daily, fixed or adjustable(how will loanvary), and the annual percentage rate.
Points – check for rates and pointsbeing offered, ask for them as dollar amount (more points lower rate usually)
Fees – there are many of them. Loanorigination fee, underwriting fee, broker fees, closing cost etc. ask what each fee covers, explain any fee unknown to you.
Down Payments – average is 20%,depending on the type of loan, be aware of the type of loan you aregoing for to make sure the down payment requirements you are askingabout are for the same type of loan. Ask if they have any assistanceprograms, what is required to show proof of funds.
Private Mortgage Insurance – protectslender in case you don't pay, find out the cost and monthly paymentwith it included.
WHAT"S THE BEST DEAL
Once you have done your research,negotiate the best deal for you. Different prices daily with the samequalifications for the same lender and loan terms may occur, this isdue to extra compensation allowances. Some loans price may haveoverages. You can ask that the lender put the information in writingthen go back to them and ask for fees to be reduced or deleted, tocome up with the best deal for you.
Once you have chosen a lender and termsthat are best for you, go back and ask that they lock in the deal.You can wait but the rares may go up and then the terms could change.This should contain a rate you have agreed upon, the period it last,and points to be paid. There could be a fee for this but it isusually refunded at closing. If the rates drop during your lock inperiod you ca n try to renegotiate the terms.
If you are a person with creditproblems, don't let this stop you. There are lender out there thatwill work with you to get you the loan you need. In some cases it isas simple as writing a few letters of explanation to get the loanprocessed, and in other cases it may take a little time and work toget the loan, but the lender will usually advise you on the steps totake to get there.
Shop you rates, use your Realtor as apoint of reference. Ask questions till you get the information youneed, compare it, and in the end you could save thousands of dollarsover the years of your loan.
Blogsubmitted by: Cyndi Cobb of The Real Estate Market Place –Servicing the Greater Fort Hood and surrounding areas which includes:Killeen, Harker Heights, Temple, Belton, Copperas Cove, Lampasas,Kempner, and Nolanville. Feel free to call if you have any questionsregarding Central Texas Real Estate.
FairLending Is Required by Law
The Equal Credit Opportunity Act prohibits lenders from discriminating against credit applicants in any aspect of a credit transaction on the basis of race, color, religion,national origin, sex, marital status, age, whether all or part of the applicant's income comes from a public assistance program, or whether the applicant has in good faith exercised a right under the Consumer Credit Protection Act.
The FairHousing Act prohibits discrimination in residential real estate transactions on the basis of race, color, religion, sex, handicap, familial status, or national origin.
Underthese laws, a consumer may not be refused aloan based on these characteristics nor be charged more for a loanor offeredless-favorable terms basedon such characteristics.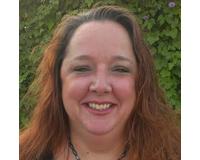 Author:
Cyndi Cobb
Phone:
512-564-0381
Dated:
April 6th 2015
Views:
747
About Cyndi: ...