WIIFM The best radio for a business
Have you heard of the acronym, "WIIFM"?
No, it's actually not a radio station. It's a saying that marketers and smart business folks try to always keep in mind:
"What's In It For Me?"
I see a lot of companies advertise about how they're the best, or biggest, or how they've won some awards. "We're Number One!" They proclaim...heck, I've probably been guilty of some of that in my career, too.
But what they are as a business pales in comparison to what they can do for YOU. That's what's important. Solving a problem or providing a service to a Client that really suits their needs. You, as a Client, don't care if someone is the biggest company. You care about your needs...and businesses would be wise to keep that in mind.
Sure, it sounds self-serving because I own The Real Estate MarketPlace, but we do think about WIIFM often.
Are we doing well in serving you? Please let us know. Results matter more than intentions, but we really and truly want to serve you well!
With that happy thought--I'm going back to work! Have a blessed day, my friends.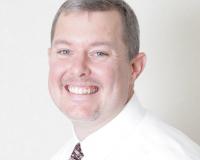 Author:
Chip Franks
Phone:
254-291-1337
Dated:
March 13th 2013
Views:
983
About Chip: The Supreme Commander of The Real Estate MarketPlace and A Good Guy, In General! Ron "Chip" Frank...