What About The Realtors Commission
Here are a few things to think about when talking to your agent about Commissions
Commissions & "Incentives"
There are many real estate agents who offer commission "deals" and other "incentives" if you list your home with them. When selling your home don't think about the amount of commission (brokerage fee) that will be paid to the real estate agent(s).
"Cutting Commission"- If an agent offers or agrees to sell your home at a discounted commission rate of 5%(6% is the "normal" percentage in our area, however, commissions are always negotiable)this should be seen as more of a red flag than a savings to you. Think about it, if at your job you make $20.00 per hour and your supervisor approaches you to tell you that for the next month you will be making $15.00 per hour, how hard are you going to be working? Will an agent who "cuts their commission" still spend their money to promote your home with postcards or ads in the real estate section? How hard will they negotiate for you when getting that offer?
"Flat Fee Listings"- There are real estate companies who will list your home for sale for a flat fee. In all likelihood, all they will do is list your home in the Multiple Listing Service (MLS). IF the agent (and not an administrative staff member) enters their own listings into the MLS, this may take them about 15-20 minutes to complete. You now handle all the appointment coordination, printing the marketing materials, negotiating the transaction, and more. So, if you payed $500.00 or even $1,000 to have your listing in the MLS for 6 months and it doesn't sell, you now have spent that money for nothing.
"Guarantees"- Real estate agents will offer homeowners who list their home various "guarantees" or "incentives."
"Guaranteed to sell or I'll buy it!"
"If your home doesn't sell, we'll buy your home CASH for an acceptable price to YOU!"
These are just a couple examples of guarantees that are used. The main purpose of these guarantees is to get these agents in your front door. Then you're presented with the "fine print" or "terms and conditions" of these guarantees. These agents will "buy it" IF you agree to reducing the price every two weeks. These agents will "buy it" IF you have it listed at a specific price for 30 days of the listing agreement. Do you think these prices they want your home listed for would be fair market value? Didn't think so!
Selecting the "right" real estate agent to sell your home is not an easy task, however, following the above tips can certainly ease the process!
Blog submitted by: Ron Cooks of The Real Estate Market Place – Servicing the Greater Fort Hood area which includes:Killeen,Harker Heights,Temple,Belton,Copperas CoveandNolanville. Feel free to call Ron at(254) 702-0064if you have any questions regarding Central Texas Real Estate.

For Real Estate Listings in Central Texas visit my website at: MyKilleenHome.com or if you're on the go text 'Ron' to254-227-5799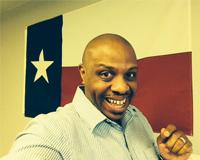 Author:
Ron Cooks
Phone:
254-702-0064
Dated:
November 30th 2015
Views:
385
About Ron: I'm a retired Army Warrant Officer that served our nation for 25 years. I was born and reared in ...