What FHA Loans Mean As Large Banks Step Away
What FHA loans mean as large banks step away

Oppurtunityawaits smaller independent mortgage lenders

In the aftermathof the great recession, regulatory agencies were born bringing toughregulations and a scrutinizing eye. The Federal HousingAdministration has been no exception.

In an effort to recovermassive losses during the recession, the FHA has implemented, thenlater rolled back, efforts to replenish the mutual mortgage insurancefund. Most recently, they are going after lenders who were involvedin originating questionable, if not, bad loans.


Withfederal agencies taking action against several large lenders, manybanks are pricing FHA loans to absorb the costs associated with thehundreds of layers of federal, state and local regulatoryrequirements.

One of the many banks on the FHA's radar wasChase – the country's second largest lender. Just last year,Chase was forced to pay a fine to the FHA and VA in a settlement withthe Department of Justice.

In an interview with CNBC, KevinWatters, CEO of Mortgage Banking for Chase, said "[…] you'retrying to make sure you abide by all these different rules, and itjust gets very complicated, very expensive, so for us in FHA, we'vepriced FHA for the risk we see in FHA, and so we've got a higherprice than other people so customers are going to other places."Formany of the country's larger banks, FHA is seen as risky lendingwhich translates into greater exposure.

According to anarticle in the Wall Street Journal, "The government is trying tocoax banks back to making mortgage loans to risky borrowers, after astring of expensive disputes over a federal loan program led somebanks to conclude it wasn't worth the headaches."

Theconsequence of larger lenders leaving the FHA arena has been agreater market share for smaller independent mortgage lenders. Forthese lenders, if working well within the limits of the law withtransparency and agility, much of the risk can be mitigated.
Sited by: BradLauritzen Residential/CommercialLending https://www.linkedin.com
Blogsubmitted by: Cyndi Cobb of The Real Estate Market Place –Servicing the Greater Fort Hood and surrounding areas which includes:Killeen, Harker Heights, Temple, Belton, Copperas Cove, Lampasas,Kempner, and Nolanville. Feel free to call if you have any questionsregarding Central Texas Real Estate.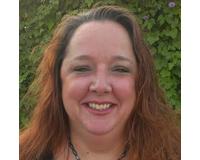 Author:
Cyndi Cobb
Phone:
512-564-0381
Dated:
December 1st 2015
Views:
461
About Cyndi: ...