What To Do To Raise Your Homes Appraised Value

In today's sellers market there are a lot of things that you have to worry about and one of the main items is your home appraisal. If your home does not appraise for what you are trying to sell it for then you will have some major decisions to make on what to do.
With the market as it is, every dollar counts, so every damaged gutter, torn screen, scratched cabinet, and broken tile can make a major difference in the value of your home. We all tend to get comfortable and used to our surroundings when we move into a home. We nestle in not thinking about what putting off those repairs can do to the value of the home, but not making repairs (or making repairs) can make or break your home's appraised value.
Here is a list of what to do to help you get more bang for your buck.
1)If you are going to remodel always tackle the major items in the room first.
2)Try to have an open layout
3)Newer matching appliances
4)New fixtures and mirrors in Bathrooms
5)New or resurfaced cabinetry
6)New landscaping or freshly manicured landscaping
7)Replace old Exterior and interior light fixtures
8)Fresh coat of paint where needed
9)Replace/Repair fencing if needed
10)Strategically place furnishings so the home looks open and larger (if need box up most of your belongings to keep home not so cluttered)
There are many more items such as what I have listed above that can make your appraisal value worth more for just a few bucks.
There are a few don'ts out there too... Don't let any room fell dark or have any outdated colors or materials, and stay cohesive through out the home with color schemes and themes. Don't try to predict your home's value off of friends home in the area as they all have different factors to take into consideration when it comes to value. Don't do more remodeling than what it can be worth ( most homes just need a coat of paint, new carpet, resurfaced cabinets to bring the value up) usually your kitchens and baths are the areas worth more if remodeled and modernized.
In the end there are alot of things that you can do to raise the appraised value of your home, just remember to keep it in moderation as some remodeling will cost you more than the value it will bring. The best way to put it is keep it simple, keep it inexpensive, and keep it clean.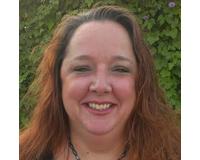 Author:
Cyndi Cobb
Phone:
512-564-0381
Dated:
October 15th 2014
Views:
833
About Cyndi: ...