When Do Texas Bluebonnets Bloom
When Do Texas Bluebonnets Bloom?
As the first hints of spring appear, the question on every good Texan's mind is "When will the bluebonnets bloom?"
And for all y'all wanting to visit Texas during bluebonnet season, it's an important question as y'all gotta book flights and figure out where to lay your heads for the night.
Of all the questions we get asked, this one here is the hardest and most frustrating to answer.
Yeah, we could give y'all the pat answer, "Bluebonnets bloom between mid-March and mid-April."
But would we have really helped y'all out? Not necessarily.
And we might have mislead some of y'all in the process.
Why?
'Cause y'all might have planned a trip to north Texas to see the bluebonnets in mid-March.
And what would you have seen?
Brown grass and dirt. Bluebonnets? Nope. Not a single one.
To address the question properly, we all gotta know two things — location and weather conditions.
Location, Location, Location.
Take a gander at a map of Texas and you'll come to realize Texas is one mighty big place.
In the time it takes to travel from Dallas to San Antonio, y'all could have traveled in and out of 4 or 5 different states in New England.
Yes. Texas is that big.
So when y'all ask us when will the bluebonnets bloom, first question we fire back is, "Where in Texas are ya talking about?"
In a typical bluebonnet season, Texas Bluebonnets will bloom in the southern parts first.
Places like Brenham, Houston, Corpus Christi, and San Antonio will start lighting up with bluebonnets sometime in the latter part of March.
As the season moves along, the Bluebonnet Bloomwill move northward through Austin, Waco, and theTexas Hill Country around the beginning of April.
And before ya know it, Dallas-Fort Worth and Enniswill start blowing up with Texas Bluebonnets by mid-April.
That is if everything is normal.
Don't Like Texas Weather? Wait A Minute. It'll Change.
Nothing is more true when it comes to timing theBluebonnet Bloom.
Or more frustrating.
Like we've told y'all before, Texas Bluebonnets will bloom sometime between mid-March and mid-April.
But if there are unusual weather conditions — something Texas is famous — the Bluebonnet Bloomcan fluctuate by several weeks.
If temperatures come in warmer than usual, bluebonnets will bloom earlier.
Colder? They'll bloom later. Pretty simple, huh?
You'd think.
Texas is known for extreme weather fluctuations.
Even when things look to be right on time, it can all change in a heartbeat.
If a cold front moves in lickety-split, things will slow down right quick.
Got a heat wave coming in?
Well, honey child, throw some rain in the mix and — bham! — it's bluebonnet time!
Right about now y'all are probably gettin' a clearer picture why it's so frustrating for us to precisely answer this question — too many variables in the mix.
And just when we think we've got things figured out, Mother Nature kicks us to the curb.
Yeah, we've been there.
Keep Calm and Connect With Us.
Yeah, we know, Texas Bluebonnets are frustrating little bundles of beauty.
It's kinda the reason we love them so much. It ain't fun if we're not trying to figure 'em out.
Then again, we think Mother Nature just likes to throw kinks in our plans to show us she's still boss.
How can we wrap this question up for y'all and still put a positive spin on it?
Here's what we know:
(1) Bluebonnets typically bloom between mid-March to mid-April.
(2) Bluebonnets typically bloom in the south first and later in the north.
Author: PerriAngela Wickham

Blog submitted by: Tina Young (Investor, Realtor) of The Real Estate MarketPlace – Servicing the Greater Fort Hood area which includes: Killeen, Harker Heights, Temple, Belton, Copperas Cove and Nolanville. Feel free to call Tina at (254) 338-0545 if you have any questions regarding Central Texas Real Estate.

For Real Estate Listings in Central Texas visit my website at: www.Tina.killeenlistings.com or if you're on the go text 'Tina' to 254-227-5799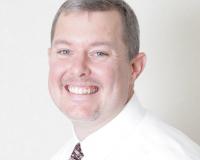 Author:
Chip Franks
Phone:
254-291-1337
Dated:
March 10th 2016
Views:
508
About Chip: The Supreme Commander of The Real Estate MarketPlace and A Good Guy, In General! Ron "Chip" Frank...