Why Rent to Own in Killeen Sucks
I just had a request from someone that is looking at trying to do a, "rent to own," home here in the Killeen, Texas area.
I just finished emailing them as to why, as a Buyer of a home, that this wasn't in their best interest--at all. If you're considering anything like this, then you'll need this advice, too.
I can't blame someone for wanting to do that. I mean, we're coached to want to own our homes. We want to do work on it knowing that it will be ours to enjoy, a place to raise our children and where the rent won't be increased...where WE call the shots.
***HOWEVER***
It's not best to do this when you are unable to purchase through the normal process. You'll usually get a place, at a much higher cost and with limited options.
That's what my advice to the rent to own requester was: don't do it.
They'd have a very limited selection of properties that are willing to rent-to-own in the Central Texas area. So, right off of the bat her options would go from literally hundreds of homes available to only a handful.
That's not the best way to begin a home search. If you know me, then you'll know that I recommend seeing EVERYTHING that fits your criteria. Then you can know you're getting a great deal versus just hoping.
But wait--it gets worse.
You'll also generally have to put up a large down payment, as part of a purchase. This will generally be forfeited when you aren't able to secure financing to legitimately purchase the home down the line. Unfortunately, unless the behavior that caused the bad credit in the first place isn't corrected in a serious way, then this is what happens the majority of the time.
You'll have to leave the house, lose your down payment and all of the payments and upgrades you may have put into the home--so the home owner can use the money to clean it up and sell it the same way again.
Also, during that time you probably paid a lot more on the payments than you would have if you'd gotten your own loan for the place (especially when the interest rates are so dang low!). That's because the home owner is, of course, trying to make a profit. Nothing wrong with that, but you just don't want it to be at your expense. They usually also have to cover their own mortgage on the place less any management expenses they have.
Lastly, you'll also be making the repairs on the house rather than the owner--because you're, buying, it. That's a convenient excuse to say that it's your home, and your responsibility to deal with those repairs.
So...do you get the idea? It's just not a very smart thing to do.
I won't leave you with that. This is what you should do instead of renting to own:
Find out what needs to be corrected in your credit and/or income to be able to get a regular mortgage loan. Do this by calling a local lender. Our recommendation is Laura Franks of City Bank Mortgage in Killeen. She's also my wife, but importantly to you, she's very good at her profession, and when the time comes she'll give you the best rates.
Laura can be reached at 254-535-3078 pretty much anytime from 9am to 9pm.
She'll let you know what you need to do to get where you need to be. The bonus of this is that after spending the time, effort and money to fix your credit, you'll be much more likely to curtail any habits that damaged your credit in the beginning. Sometimes, it's not as bad as you think.
Get that cleaned up, and then you get the magic of finding a home the RIGHT way: (Insert the chorus of Angels singing right about here) THE MARKETPLACE WAY!
We see that you'll see everything that you should. Everything, muchacho! NOT just our listings, or the, three or four that we'll think you'll like. You'll have a LOT of options, and as I mentioned before, that's the best way to make sure that you're getting the best place for you.
I hope this diatribe has been helpful. I am also hoping that when you read this, you can tell that we only have your best interest at heart. That's important to us.
Please share this with anyone you know that might be ready to make this mistake!
Chip Franks
Supreme Commander
The Real Estate MarketPlace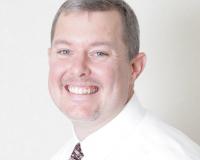 Author:
Chip Franks
Phone:
254-291-1337
Dated:
April 17th 2013
Views:
5,193
About Chip: The Supreme Commander of The Real Estate MarketPlace and A Good Guy, In General! Ron "Chip" Frank...