Working With A Buyer Through A Realtors Eyes Part 1

I have been in the real estate business for some time now, and I have seen many things that would make you go HUH. My clients come from around the world, with many different backgrounds, and this can cause some frustration if you do not pay close attention to each and everyone, and understand them as individuals.
You are probably wondering why I am writing this blog, but I am getting to the point. I have many clients that have come to me after having a bad experience with another Realtor. I am horrified at the stories that I have been told by these clients. Things like my Realtor that I was using was pushing me into a home that I could not afford, or in an area that I just did not want to be in, or a home that is to large or to small, and the big one a Realtor that just does not listen. First of all this makes all of us Realtor's have a bad name, just by association from the career field. I decided that I would let you know we are not all that way, here is how I work with my clients through my eyes.
On initial contact I like to talk to my client and get to know them, to where I know if they have kids, are retiring, or newly weds. It may not seem like much, but knowing these things can help me to understand where the client is coming from and where they want to be. This also gives my client a chance to get to know a little about me, a session if you will to see if we are the right fit. Once we have figured out that we do fit well together then we start with the next step.
Whether it is a client that has bought a home or one that is a first time buyer, I go over the Information about Brokerage Services form that is required by law. I have found that there are a lot of clients, even though they have been with another realtor or bought a home before, that have not seen or heard of this. I will explain it in detail in another blog soon. From there I go directly into the home buying process for the clients that are first time buyers, and review with experienced ones. I explain to them the process for each of these steps in buying a home:
Initial meeting with Realtor
Get prequal from lender
Look up homes online get list
Go view homes
Make offer / haggle over price if will
Final agreed upon contract
Deposit earnest money and option fee
Home inspection
Repairs
Get lender all documents
Appraisal
Termite inspection
Close and fund
Now that we have the Brokerage Services form and the home buying process explanation is completed, it is time to discuss financing. The one thing that I let my client know is that I am here for them through the whole process including financing, even if they need to repair a few items on their credit to qualify and it may take a few months. I have a team of professionals that I work with that cover all aspects including credit repair. In this discussion I explain to the client what the lenders are looking for, like debt to income ratio, no lates or judgments on credit report, and having a median credit score of 580 and above. This gives my clients a chance to ask questions and understand the lender process, while I am understanding their financial situation so that I will know what lender will be best suited for them. I always ask if the client is wanting to go with a particular lender and if so we contact that lender to get the pre-qualification letter to start the next process in buying a home. Once my first time buyer is comfortable with the explanation of the lending process and is ready to complete the initial pre-qual for the loan, I call the lender that is suited for the client. This usually takes about five minutes and we have an estimated amount that the client is going to be qualified for. The lender will contact you later to let you know what paper work may be needed to take your loan to the underwriter.

There is more to come. I wanted to break this down into two parts to keep you from overload.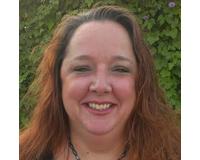 Author:
Cyndi Cobb
Phone:
512-564-0381
Dated:
November 7th 2014
Views:
574
About Cyndi: ...