YES Our Services Are FREE
I have a quick confession to make.

I didn't realize that many of our fine Clients didn't realize that our services for Buying Clients won't cost them a single, thin dime!

It's true. I just talked to a fine MarketPlace Partner that we actually helped to purchase her home when she PCS'd to Fort Hood, and she let me know that many people don't know that it doesn't cost anything for you to have someone help you get a home. I've been doing this as a profession for a long while now--in fact, this October will make year 18 for me!--and I guess sometimes I forget what folks know and don't know about the home purchasing process.

Here's the short of it: Our services for purchasing a home are absolutely FREE.

If you didn't know this, you're probably asking yourself, "Alright, then big guy, WHO pays for what you do?"

The answer to that is, indirectly, the Seller of the home. But here's the cool thing for you--it doesn't matter which home you select, the Seller pays their real estate agent a fee which they split with us for bringing a ready, willing and able Buyer for them. So, we can represent you and look out for your best interests with ZEAL and we are still paid for by the Seller. That's a great deal for a Buyer.

It's our job to find you the best home, for the least possible price, at the best terms and with the fewest hassles possible--and we do the job expertly, and at zero cost to you.

That sounds pretty good, eh?

Remember, though that it DOES make a difference, sometimes a huge difference, as to which Realtor you pick to help you in your home purchase. You can literally end up with a different (and inferior) home if you choose another company and agent. The reason for this is the philosophy used in searching for homes.

Some agents prefer to show just their own listings. Some will just show you, "the three or four we think you'll like." That's rubbish. If they try to pull that mess with you--run, don't walk, to The Real Estate MarketPlace.

We make sure you see EVERY home you should, and we'll never pressure you. That's the MarketPlace way.

And now you know that you don't pay us for the service. So, you can afford the absolute best!

If you're ready to get started in your pressure-free home purchase experience, call us at the office at (254) 953-5911 and we'll take it from that point.

Thanks as always for gracing us with your reading of our blog!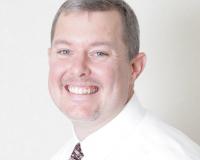 Author:
Chip Franks
Phone:
254-291-1337
Dated:
September 16th 2013
Views:
1,436
About Chip: The Supreme Commander of The Real Estate MarketPlace and A Good Guy, In General! Ron "Chip" Frank...