Your Home Not Selling Fast Enough Consider Seller Financing
What is Seller Financing?

Seller financing, also referred to as Owner financing, is a legitimate and effective way to sell real estate in an economy where conventional financing is relatively difficult to obtain. What was more common way of seller financing was Lease-to-Own, but because of inherit problems in the past Texas legislation made some changes regarding Leasing to Own. These changes impose severe penalties on sellers if strict, burdensome rules are not followed, for that reason sellers have moved away from lease-options and contracts for deed. Thus only a few types of owner financing remain practicable.
What is Owner Financing? – Types
The traditional owner finance, used when the property is paid for.
Thewraparound mortgage, which involves giving the buyer a deed and arranging for the buyer to make monthly payments to the seller so the seller can in turn pay the existing lender.
The land trust, which involves deeding the property into a trust as a "parking place" of sorts until a credit-impaired buyer can obtain financing.
How Does Owner Financing Work in Real Estate?
EXAMPLE: An owner advertises his or her house for sale, either on their own or through an agent. A buyer makes an offer, and they agree upon a sales price of $175,000 with a 10 percent down payment of $17,500.
Rather than requiring the buyer to obtain a bank loan, the seller carries back the balance of $157,500 in the form of a note and mortgage. It is also known as a note, deed of trust or a real estate contract. A title company is often used for the closing and a real estate attorney will draw up all necessary legal documents.
The note spells out the terms of repayment. In this case they agree upon 8.5 percent interest at $1,211.04 per month based on a 360-month amortization. The seller doesn't really want to wait a full 30 years for payments, so the note requires payment in full, known as a balloon payment, within three to five years. During that time you're working on your credit or whatever issue is causing you not to get a conventional loan.
Because the buyer is making payments to the seller rather than an institutional lender, the legal arrangement is called a private mortgage, seller carry-back, or owner financing. The seller has the same mortgage rights as a bank, so if the buyer does not make payments, the seller can foreclose and take the property back. If you're still asking yourself, "What is Seller Financing?"… Feel free to use the information below to contact me for more details
The goal isto sell 'unsellable' housesto'un-loanable' people withoutdiscounting the median prices of houses.
An 'unsellable' houseis a house where the seller's mortgage is higher than the market value. Therefore, if distressed homeowners want to sell their houses, they will have to come out of pocket to do so. Since many of these distressed homeowners are suffering financially and looking to move as a way to reduce their expenses, they're not able to come out of pocket to pay the difference between sales price and what is owed, which in many cases amount to thousands of dollars. Eventually, these homeowners just stop paying their mortgages and their homes go into foreclosure. This continuous foreclosure process causes median home prices to fall, creating more underwater mortgages, and leading to more foreclosures. These distressed home owners are looking for someone to provide an answer other than foreclosure or short sale, and I've found a solution for the problem. The solution is matching un-sellable houses with un-loanable buyers for which I have dozens in my database.
An 'unloanable' buyeris a buyer who does not qualify for a loan in today's market, which numbers around 85 million people nationwide. The number one factor holding back the housing market is the stringent lending policies of the banks. In a recent survey, 9 out of 10 stated that credit score and related financial qualification requirements were the biggest obstacles holding back the housing market. This issue also affects the self employed. A lot of these folks have the available funds and a solid history of repaying their debts; but because their income is documented differently to the IRS, Lenders have trouble offering loans if they don't see solid income history going back at least two years.
Blog submitted by: Ron Cooks of The Real Estate Market Place – Servicing the Greater Fort Hood area which includes: Killeen, Harker Heights, Temple, Belton, Copperas Cove and Nolanville. Feel free to call Ron at (254) 702-0064 if you have any questions regarding Central Texas Real Estate.
For Real Estate Listings in Central Texas visit my website at: www.ron.killeenlistings.com or if you're on the go text 'Ron' to 254-227-5799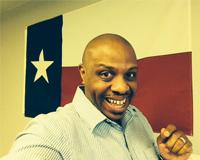 Author:
Ron Cooks
Phone:
254-702-0064
Dated:
March 30th 2015
Views:
864
About Ron: I'm a retired Army Warrant Officer that served our nation for 25 years. I was born and reared in ...